Creating a diverse, high-quality teacher pipeline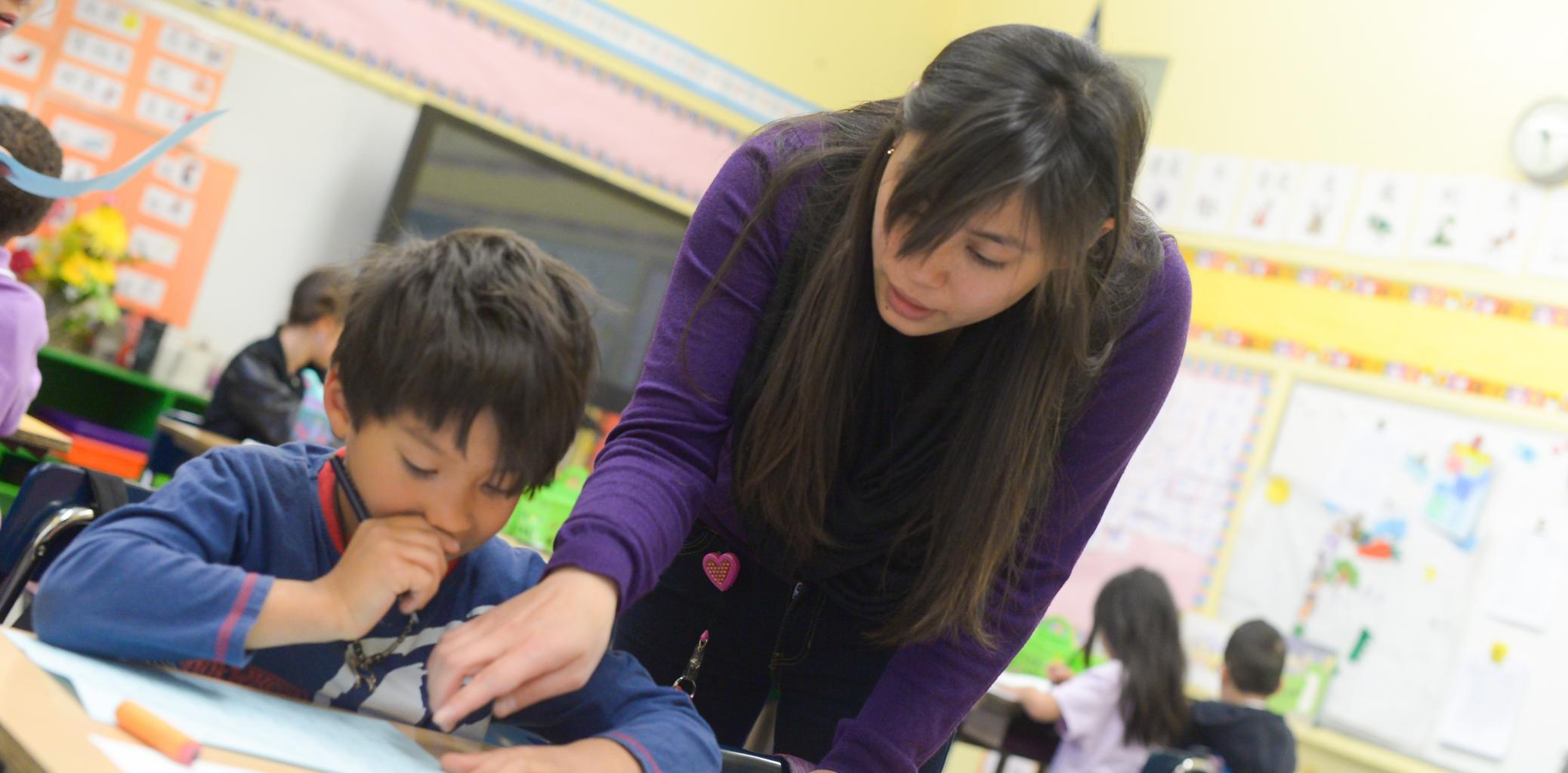 Research shows that great teachers impact students' lives for years to come, positively influencing not only their academic achievement, but also the likelihood that they attend college and their lifetime income. Improving teacher preparation, better supporting teachers to develop professionally, and retaining more effective teachers are key to improving student outcomes.
The challenges of the modern classroom are many. A great teacher must have content expertise, strong classroom management skills, and be able to tailor pedagogical strategies to meet the individual needs of his or her students. According to the American Federation of Teachers(link is external), however, one-third of new teachers report not feeling prepared on their first day. Principals echo similar concerns, reporting that two-thirds of new teachers are not ready to manage a classroom and even fewer are prepared to work with diverse student groups.
Without proper preparation and support, 17 percent of all teachers leave the profession within five years, creating a self-perpetuating cycle as they are replaced with more inexperienced teachers who will similarly face a steep learning curve.
Students of color, who now make up more than half of all public school students, benefit academically and socially from seeing teachers who look like themselves, reflect their experiences, and serve as role models to make school a more welcoming place. We are committed to diversifying the teacher workforce and ensuring that all teachers, regardless of race or ethnicity, are equipped with the cultural competency necessary to teach diverse student populations. Research also shows the benefits of being taught by teachers of color for all students, yet we are faced with an increasingly large gap between the diversity of our teacher workforce and the diversity of our student population.
E4E teachers' recommendations chart the path forward, identifying strategies to improve the quality of teaching preparation programs, diversify our national teaching force, and support new teachers across our districts. Investing in the preparation and ongoing training of teachers to ensure that they have the knowledge and skills to meet students' diverse needs is critical, not only to developing great teachers, but also to retaining them. Our students deserve nothing less.
All Policy Papers
All News