Survey of America's Educators on Teaching During and After the COVID-19 Outbreak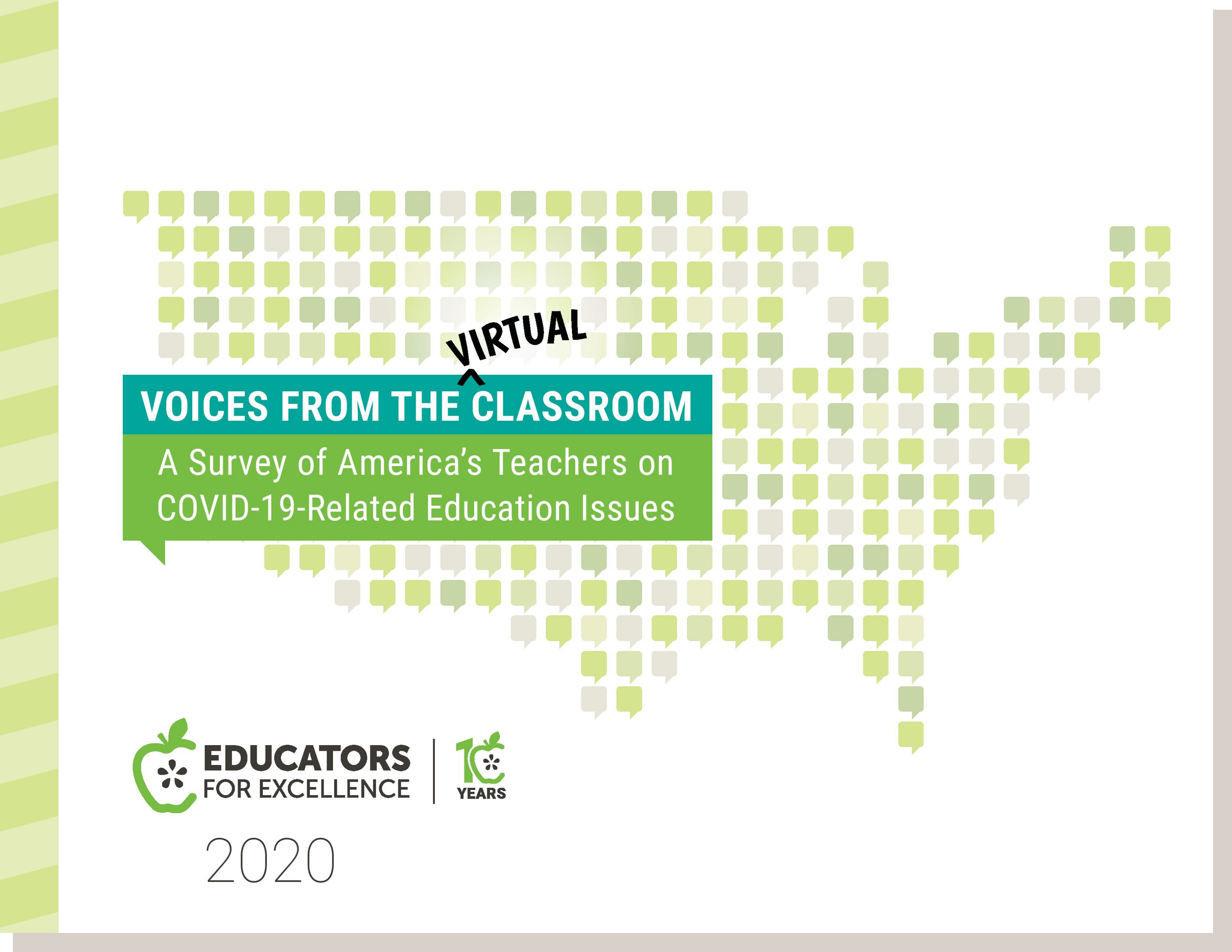 Voices from the (Virtual) Classroom is a nationally representative survey of public school teachers exploring education during this crisis — what is working, what isn't, what is needed now — and what teachers think the priorities should be when we return to the classroom.
The pandemic has taken an immense human and economic toll on our education system. These survey results outline what teachers and their students need now and in the future, providing valuable guidance for decision-makers making hard choices in the months ahead as they reopen schools amidst budget shortfalls.
---
Spread the Word
---
Methodology
The instrument was written and administered by Gotham Research Group, an independent research firm, and conducted online from May 2 through May 8, 2020, among a nationally representative sample of 600 full-time, public school teachers. The margin of error is ±4.0 percentage points for the full survey sample and higher among subgroups.
---
Major Trends and Findings
We organized the results into six categories. Click on the images below to learn more. To view the comprehensive results, download the full report.
| | |
| --- | --- |
| Distance learning is nearly universal and predominantly conducted with e-learning tools, yet the survey found that student attendance and participation are very low. Read more. | The transition to distance learning has been challenging for many reasons, including students lacking what they need to learn and teachers lacking previous e-learning training or experience. Read more. |
| Teachers who report having a significant number of students from low-income households identify far more challenges with distance learning. Read more. | Teachers want to help students cope and move forward academically, support students with special needs at home, and plan ahead for future school closures. Read more. |
| When schools reopen, teachers say the top two priorities are to take additional health and sanitation measures and have smaller class sizes with staggered schedules. Read more. | A strong majority of teachers believe layoff decisions should be based on multiple factors, including both performance and seniority, and prioritize cuts that do the least harm to students. Read more. |
---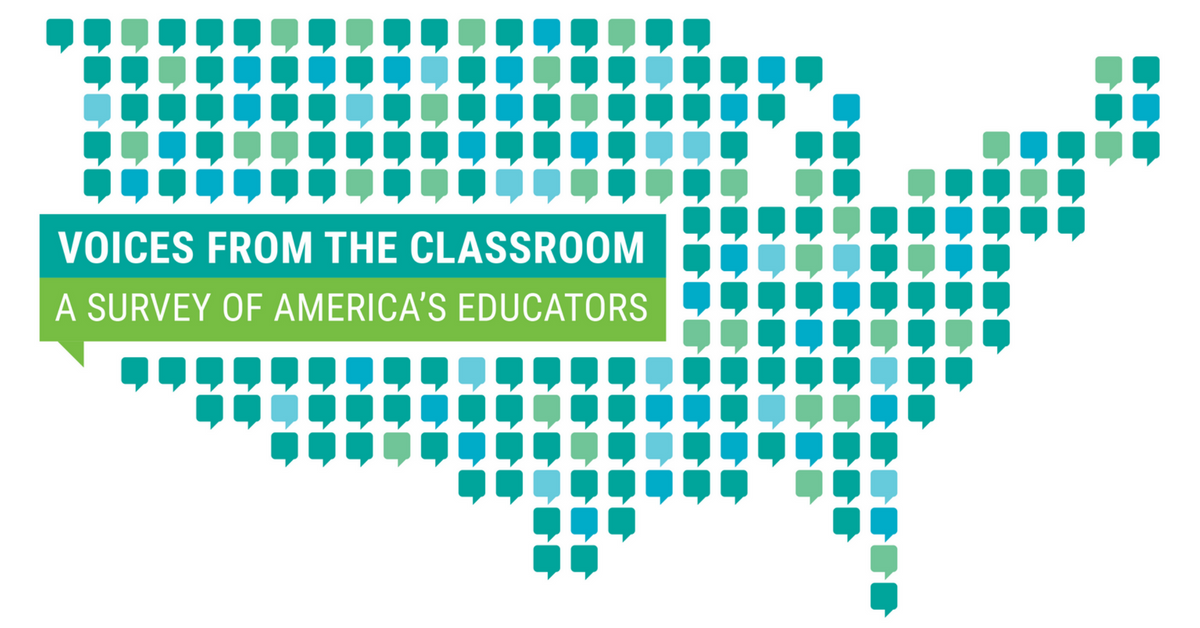 Founded by public school teachers, Educators for Excellence is a growing movement of more than 30,000 educators, united around a common set of values and principles for improving student learning and elevating the teaching profession. We work together to identify issues that impact our schools, create solutions to these challenges, and advocate for policies and programs that give all students access to a quality education.