Educators for Excellence is a dynamic and growing organization. We are a team of self-starters with entrepreneurial spirits. We value each other's diverse experiences, expertise, and perspectives. We work to foster an inclusive, collaborative culture. We thrive in changing environments and are defined by our grit and tenacity. We share a deep commitment to living our mission and achieving our vision. Even though our work is urgent, we believe how we work is just as important as what we are working to accomplish. Our core values guide how we fulfill our mission, in partnership with teachers and on behalf of students.
Join our Team. Check out the current opportunities and apply now.
Our Hiring Process
For all roles, we aim to create a dynamic hiring experience that gives candidates a clear picture of our organization, our teams, and the work to be done. The following represents our typical hiring process, though each role may differ to some degree.
Internal Hiring: When launching a new role we always begin by launching it internally and encourage our staff to consider applying for roles that align with their skills, interests, and career trajectory.
External Hiring: When we move externally in our search, we begin by reviewing application materials to determine if candidates will move forward to a phone interview.
Getting Acquainted: A member of our hiring team will conduct a 30-minute phone interview (sometimes conducted as a one-way video interview to give candidates even greater flexibility) to learn more about your prior work experiences, expertise, and your interest in our work. This is also an opportunity for us to answer any questions you may have about the role or next steps in the hiring process.
Showing Us Your Talent: After a phone interview, you may receive a role-specific project (usually taking 2 – 4 hours to complete) to demonstrate your functional skills and fit for the role and provide you with a chance to learn more about the day to day responsibilities of the role. We typically provide up to 5 days to complete this exercise.
Meeting Us: After the project, we may invite you to one of our local offices (or via zoom) to interview with a diverse hiring committee of staff in roles across the organization. This will help us learn more about you and give you a chance to learn more about us and get to know some of our amazing team members!
Meeting the Leader: After the hiring committee interview, we may invite you to a final conversation with the Senior Leader that oversees the team that is hiring. This will allow us to ask any lingering questions and allow you to meet the leader who will be setting the vision and strategy for the road ahead!
Talking With Your Fans: After you interview with us, we will speak with your references – former managers, peers, and direct reports.
Our Benefits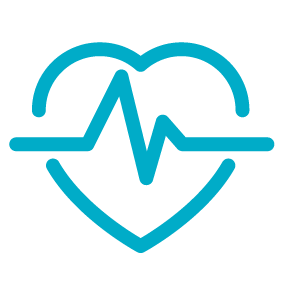 Health and Wellness: We provide generous health insurance plans through a well-known, national health care provider for you and your family – spouses, domestic partners, and children. We offer medical, dental, vision, and flexible spending/dependent care accounts. Benefits coverage starts on your date of hire!
This link leads to the machine-readable files that are made available in response to the federal Transparency in Coverage Rule and includes negotiated service rates and out-of-network allowed amounts between health plans and healthcare providers. The machine readable files are formatted to allow researchers, regulators, and application developers to more easily access and analyze data.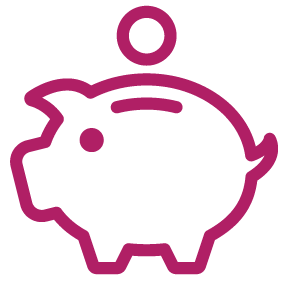 Financial Security: We have competitive salaries with opportunities for performance-based salary increases and bonuses. We offer a 401k retirement plan with an employer matching program and you're 100% vested after 2 years. We also have fully funded life and disability insurance plans. Our Employee Assistance Programs offer access to free counseling, therapy and financial and legal consulting services.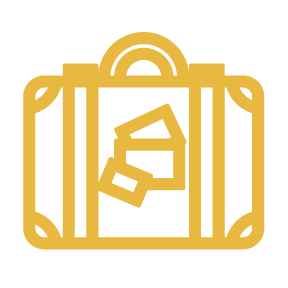 Time Off: We value team members taking personal time for vacations, self-care, and wellness. We provide 20 days of paid time off each year, plus most federal holidays. We also close our offices each year in December for a week-long winter break. Team members are also eligible for 5 sick days a year, 8-12 weeks of paid parental leave, plus additional paid and unpaid leave options.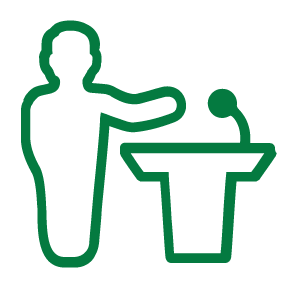 Professional Development: We believe in continuous growth of our employees, and encourage ongoing professional development. Team members are eligible for 3 professional development days a year. In addition, we cultivate a culture of professional growth through learning communities, performance reviews, days of service, and team retreats.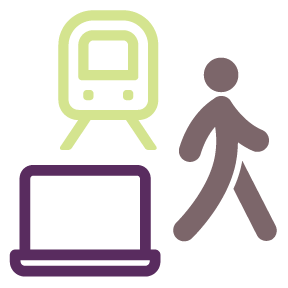 Other Perks: We also provide pre-tax commuter benefits, Macbook Air laptops, cell-phone reimbursements, physical activity incentives, and more!
Our Compensation Policy
We strive to attract, retain and reward top talent by offering competitive salaries and benefits that are equitably and transparently administered. 
We pay competitively: We strive to pay competitive salaries that reward our people for the hard work they do, reflecting the value they create for society.
We ensure pay equity: We conduct equity checks regularly to ensure that salaries are set equitably, considering external market research and our internal comparisons. 
We value transparency: We share salary bands orgwide. 
We differentiate pay based on geography: Within our salary bands, averages are adjusted by geographical location and cost of labor using New York, the location of our national office, as an orgwide benchmark. 
We do not engage in salary negotiations. To counter systemic inequities that drive pay disparities for women and people of color, we have a non-negotiable compensation practice. Our first offer is always our best offer — for everyone!
Current Full-Time Opportunities
Multiple Locations