Voices from the Classroom is a nationally representative survey by teachers that captures the views and opinions of educators across the country on a wide variety of education issues. The purpose of this survey is to provide decision-makers with key insights from untapped classroom experts — teachers.
This survey comes at a time ripe for change. Too often during the last two years, in districts across the country, teachers have felt that they had to walk out of their classrooms in order for their concerns to be heard. This election year, however, offers a unique opportunity to address what is preventing our students from reaching their full potential and teachers from thriving in their careers. We don't need tweaks; we need meaningful change. This report offers a guide for the changes teachers want to see.
---
Methodology
The Voices from the Classroom 2020 survey questionnaire was developed by 10 Educators for Excellence member teachers from across the United States. The instrument was written and administered by Gotham Research Group, an independent research firm, and conducted online from November 4 through November 15, 2019, among a nationally representative sample of 1,000 full-time, public school teachers. A supplemental survey was conducted online from December 11 through December 17, 2019, among a nationally representative sample of 500 full-time, public school teachers.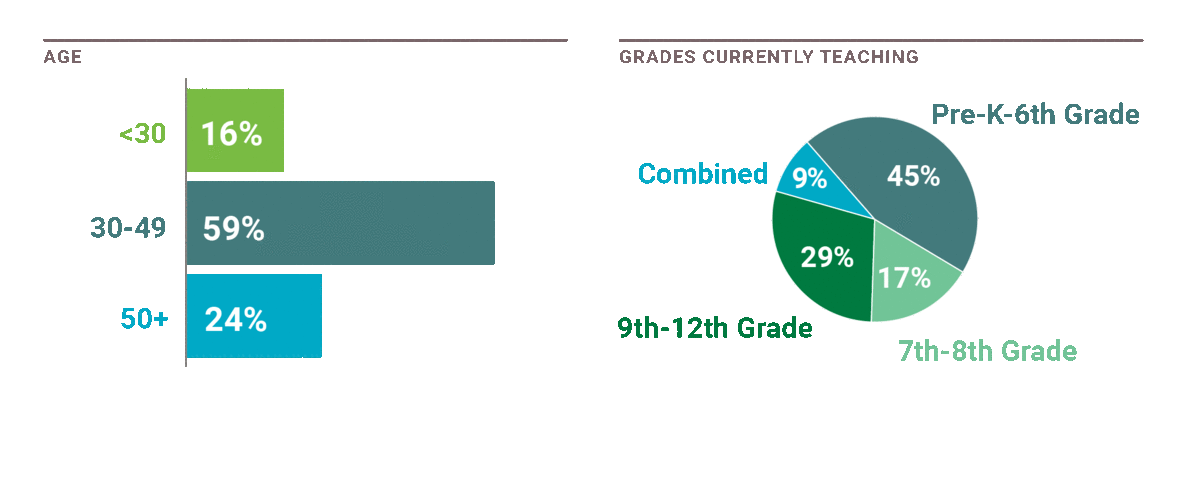 ---
Major Trends and Findings
We organized the results into four categories. Click on the images below to learn more. To view the comprehensive results, download the full report.
| | |
| --- | --- |
| Teachers want effective preparation and professional development throughout their careers and a relevant, rigorous measure to join the profession. Improving compensation and benefits are priorities, and teachers are open to changing traditional tenure, pay, and retirement structures. Read more. | Teachers believe schools are failing to meet students' needs and to provide safe, welcoming, and inclusive environments. They see themselves as responsible for their students' learning, but need better tools to drive and measure students' progress. Read more. |
| Teachers want to be agents of change for their profession and their students, but feel unheard by decision-makers. Read more. | After Janus v. AFSCME, unions have made important progress in proving their value, but there are key areas they will need to address to remain viable long term. Read more. |
---
Share the Survey Results
Use the graphics below to share key findings from the survey with your social media networks.
---
In Your Community
Beyond the national sample, we surveyed additional full-time public school teachers in our E4E communities. Find out how educators in your community compare to the national results!
---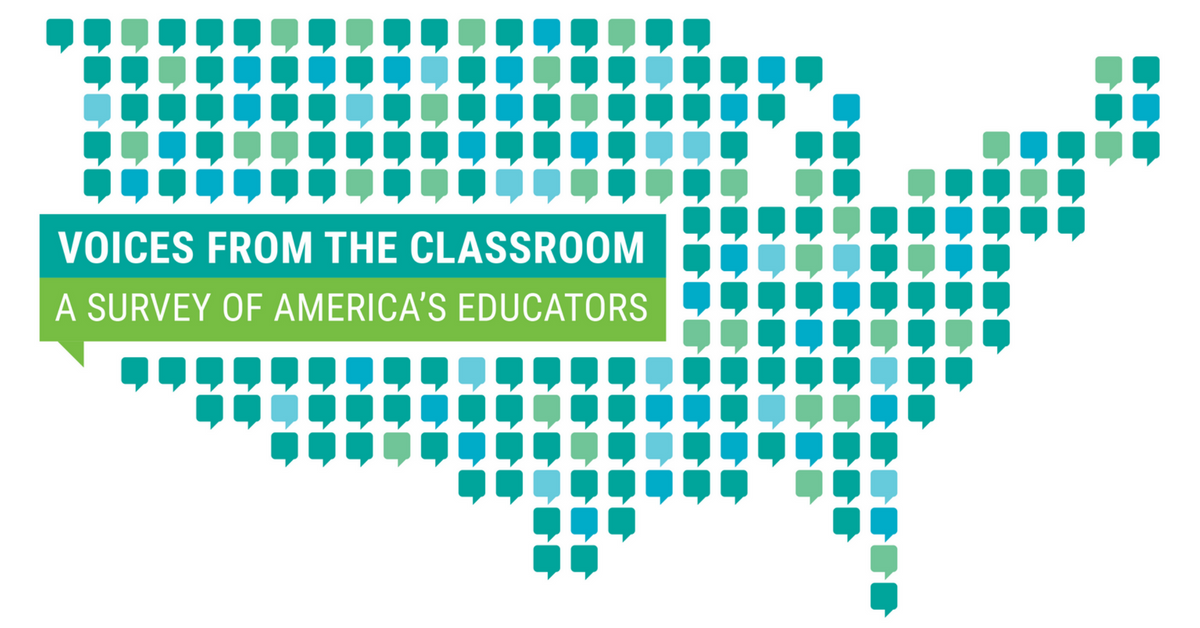 Educators for Excellence is a nonprofit dedicated to ensuring educators have a leading voice in the policies that impact their students and profession. We are 100% philanthropically funded by more than 500 individuals, foundations, and corporate donors. Voices from the Classroom 2020 was made possible with the generous support of the Walton Family Foundation, the Carnegie Corporation of New York, and our other contributors.