October 6, 2023
E4E-NY's Policy Win: Ready for Day One and Beyond
Educators For Excellence •
In the fall of 2023, E4E-NY secured a MAJOR policy win. Governor Kathy Hochul announced new legislation and critical investments to support New York's teachers – a direct result of recommendations that E4E-NY's FY20 teacher action made in Ready for Day One and Beyond.
The Governor took action to increase workforce diversity, grow teacher residencies, and increase funding for professional development. These investments wouldn't be possible without the advocacy of E4E-NY teachers! Special thanks as well to Governor Hochul for listening to the perspectives of educators. We all benefit when the voices of teachers are reflected in the decisions that impact our schools.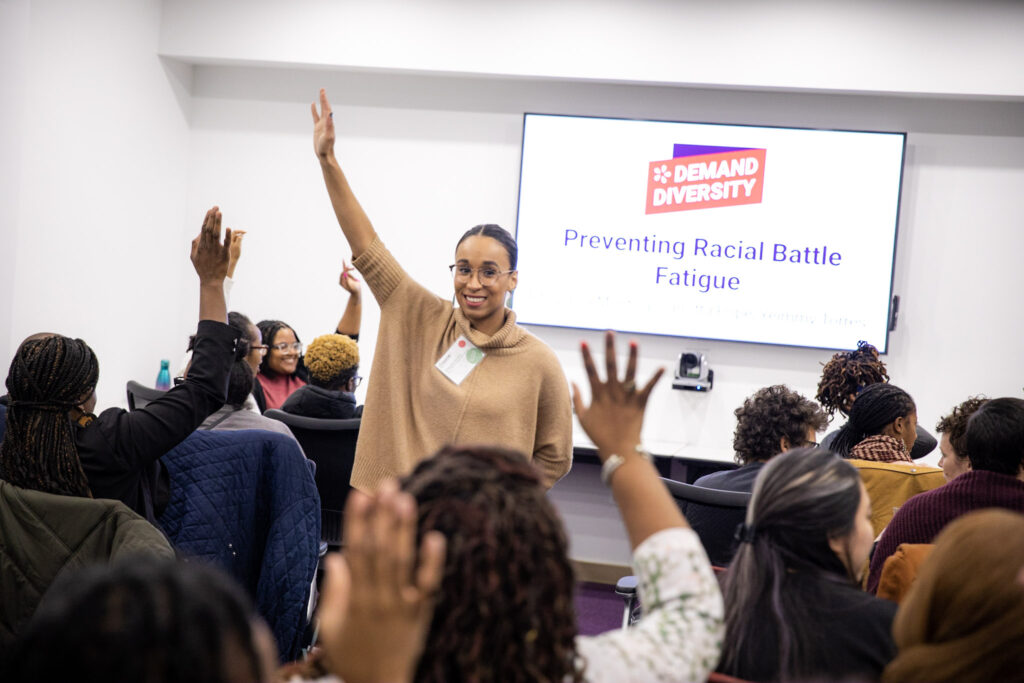 THE ADVOCACY
In the fall of 2019, E4E-NY surveyed its members, and an overwhelming number of educators expressed interest in solving a key issue: the diversity of the teacher workforce was far from reflective of New York's student population.
Educators joined community conversations, and met with public figures such as Richard Carranza, Shelley Mayer, and Lester Young. Hundreds of educators signed onto a petition that called on the Governor to prioritize increased diversity in New York's teacher workforce. Lester Young announced the Board of Regents would champion E4E-NY's campaign.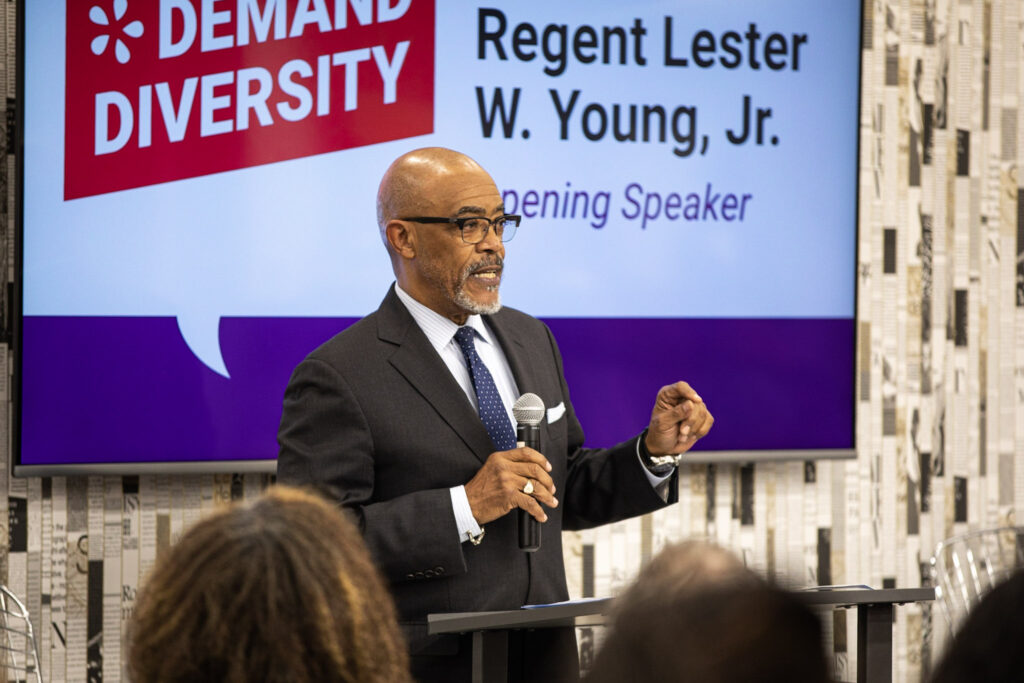 In the winter of 2019/2020, dozens of educators continued to advocate for increased diversity in New York's teacher workforce by attending public events and spreading the #DemandTeacherDiversity message city-wide. The campaign gained momentum into the spring, when educators attended a lobby day and met with assembly members, senators, and their staff members.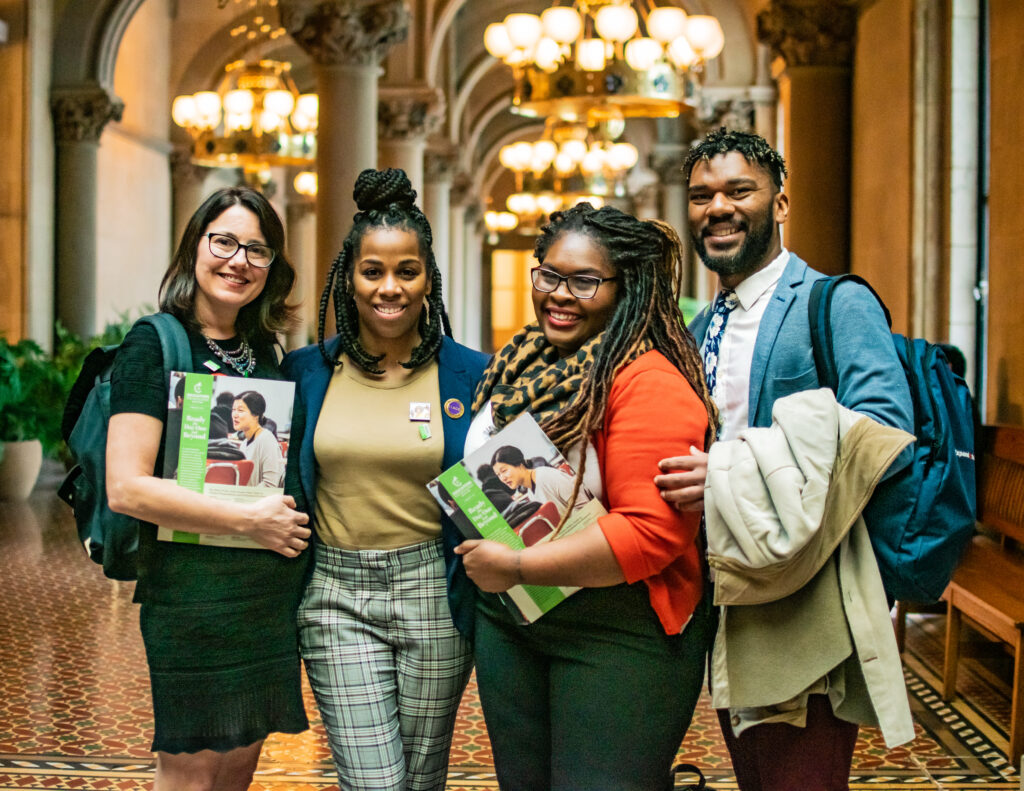 Educators continued to sign onto petitions, with hundreds more calling for changes and sharing Ready for Day One and Beyond, a policy paper that called for increased educator workforce diversity, growing of teacher residencies, and improved professional development quality, alignment, and funding.
THE RESULT
After relentless advocacy from educators, Governor Hochul celebrated back-to-school, making critical investments in direct alignment with E4E-NY's advocacy. Key highlights include:
Increase Educator Workforce Diversity: Signed legislation (A68A/S2140B) to develop programs to attract underrepresented candidates into the teaching profession.
Grow Teacher Residencies: Awarded first round funding in $30 million empire state teacher residency program to grow teacher workforce and support retention.
Improve Professional Development Quality and Alignment / Increase Accessibility and Equitable Funding for Professional Development: Provided $30 million to help pay for master's degrees and certification programs to help teachers.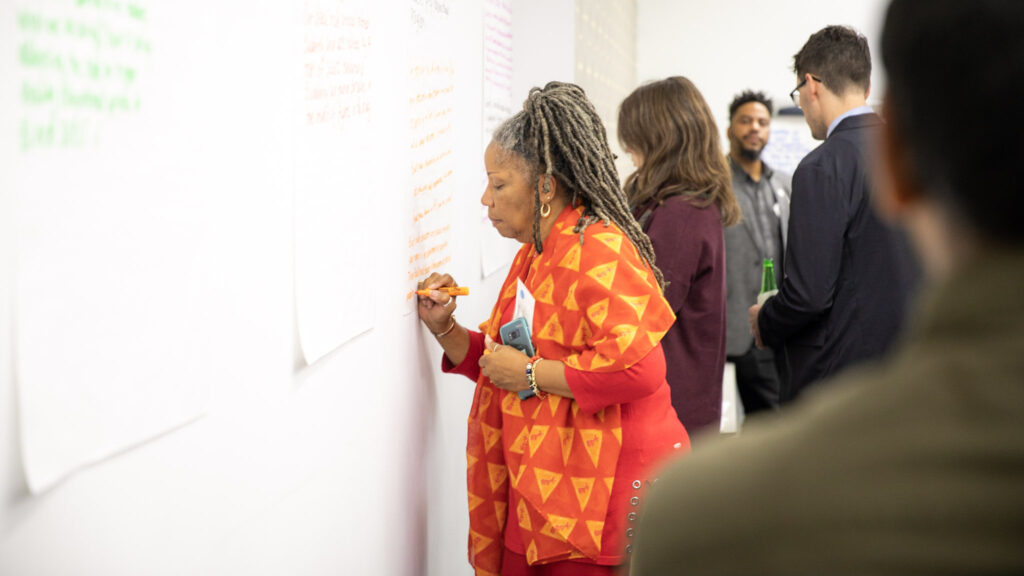 FINAL THOUGHTS
This change would not be possible without the relentless advocacy of E4E-NY educators, nor would it be possible without the willingness of state-wide leaders like Governor Hochul to listen to the unique perspectives of educators.
THANK YOU to all of those that made this transformation possible. Let's ensure that elected leaders continue to utilize the expertise of educators in the policies that impact our schools and classrooms.
---
Currently Reading
E4E-NY's Policy Win: Ready for Day One and Beyond