April 1, 2019
Chalk Talk: Tianitha Alston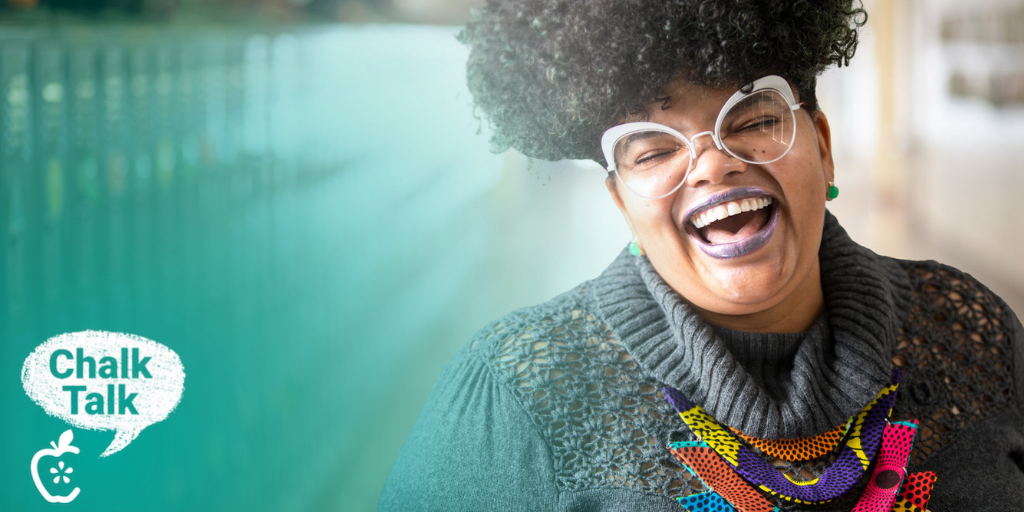 Had second-grade teacher Tianitha Alston never taught in a school with a strong union leader, she might never have realized the tremendous and powerful role unions can play in our education system.
During her first-year teaching in New York City, Tianitha grew frustrated that the leadership of her school was prioritizing the Gifted and Talented program in a way that diverted resources and attention away from her students who desperately needed extra support. However, as a brand new teacher, Tianitha wasn't sure how to address the issue. Like many educators, she was hesitant to speak up and challenge the status quo in fear that she would be punished, given poor evaluations, or eventually driven from the school.
"Thankfully, I had a union representative that was a total beast, but in a good way," said Tianitha. "She told me that she had my back, and she did. Because of her, I was able to have tough, important, and sometimes awkward conversations with my administrators which helped ensure that I could be the best teacher and advocate possible for my students."
It was through this experience that Tianitha started to recognize that in order to advocate for her students and ensure that her voice as a classroom teacher was heard by those in power, she needed to become an active and involved member in her union. Knowing that many of her students struggled with the challenges of poverty and that her school lacked adequate funding and resources, Tianitha saw her union as an effective way to speak up on these issues and make positive changes for her students, her school, her city, and her profession.
"Had I not seen the evidence of a strong union advocate in my first year of teaching," Tianitha said, "I probably wouldn't still be in the classroom today."
"Had I not seen the evidence of a strong union advocate in my first year of teaching, I probably wouldn't still be in the classroom today." – #E4ENY member Tianitha Alston #unionstrong 
Now, as a seasoned educator and advocate, Tianitha continues to take her involvement in the union to new and higher levels. Not only is she currently running to serve as a Convention Delegate for the American Federation of Teachers (AFT) and United Federation of Teachers (UFT) Representative Assemblies, she recently served on the union's negotiating committee and literally had a seat at the table where leaders from New York City's Department of Education and the UFT hammered out the details for the current contract.
Unfortunately, not every educator has had such a positive experience with their union as Tianitha. According to Educator for Excellence's nationwide survey of teachers, eighty-five percent of all educators regard unions as essential or important. Yet, 72 percent said their union represents their perspective only somewhat or not at all.
At a time when unions are under attack, and especially after the Supreme Court's anti-union ruling in Janus vs AFSCME, it is absolutely essential that educators get more involved within their union. That means voting in every union election, attending meetings, and staying informed. And in order to keep their membership and maintain their power for making positive change, unions must become more accessible, more transparent, more diverse, and ensure all members feel they are being heard and well represented.
Check out the work we are doing in New York City, Minnesota, and Chicago to empower educators to strengthen their unions!
Currently Reading
Chalk Talk: Tianitha Alston