September 8, 2020
Chalk Talk: Back to School Perspectives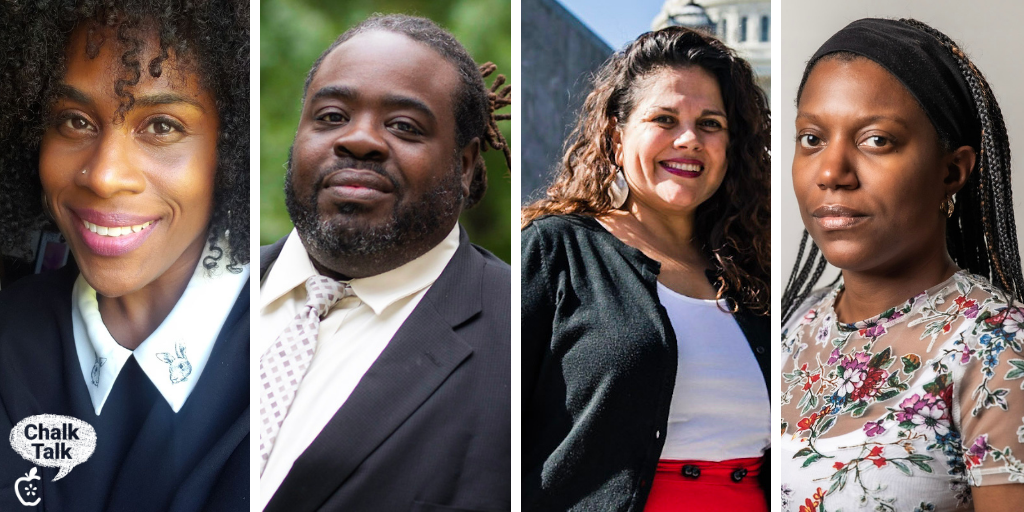 No matter what 'back to school' looks like, teachers can agree that education won't look the same anytime soon. And wherever teachers' classrooms are, they'll need more resources to reach students in new, innovative ways.
But innovation requires upfront investment. It chalks up to a simple math equation for many: additional funding + additional resources = better outcomes in a new learning environment. While teachers know that their students will be coming back to school in need of strong, social-emotional support, they face an essential question: How can they best press ahead in this challenging environment for all members of the school community — students, families, and teachers alike?
To highlight the different realities teachers face this fall, E4E's September edition of Chalk Talk features the perspectives of four different educators who are heading back to school.
Funding to meet students' unique educational needs this year is not a nice to have, it's essential. And there's no one-size-fits-all approach to how we allocate it.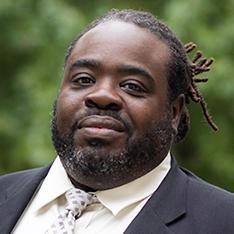 Every school and district is going to need to approach meeting students' academic, social and emotional needs differently now and in the long term, no matter where learning is happening, says Arthur Everett, an E4E-New York member and high school teacher. And we shouldn't be looking at challenges the same as we have in the past. "It's an opportunity to revolutionize education," he says. "But this takes time, resources and funding."
In addition to local resources, it's clear ample federal funding is needed to address unique challenges, including reaching some of our nation's most vulnerable students through Title I and other equity-focused allocations. Our leaders need to prioritize education, not threaten to cut resources. "Where and how you spend your money is what you care about," says Arthur. "Your budget reflects your values."
For those who are returning to the classroom, there are more unknowns right now than answers.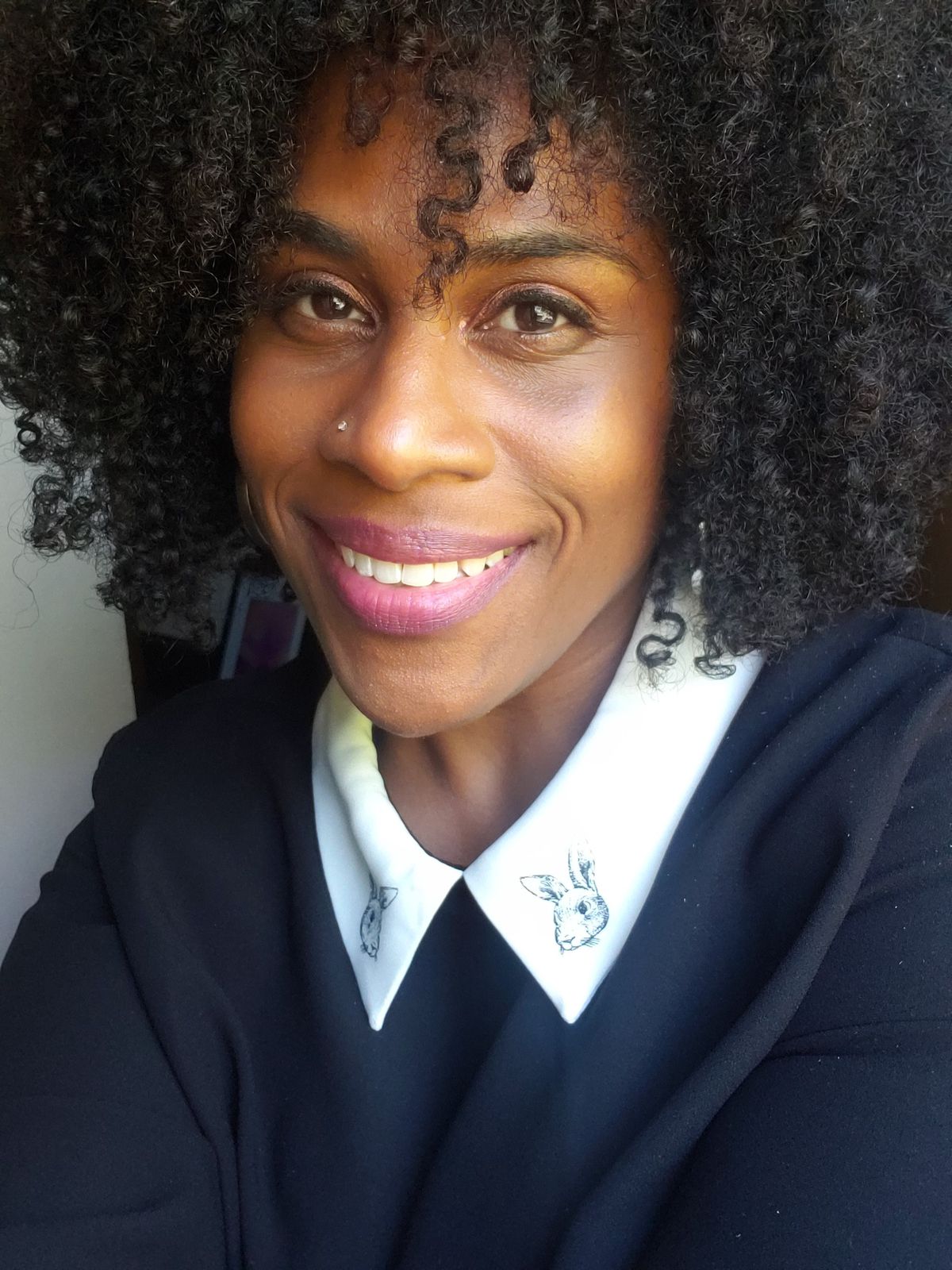 As far as Shakira Perez knows, she's headed back to school in a situation she never would have imagined in her 18 years of teaching. In Hartford, Connecticut, students are able to opt into in-person learning or a distance learning academy. "My kids will probably all come back," she estimates. "At their ages, they are all social human beings and want to be around people." Shakira could very well have 27 students in one class. "How will we be able to maintain the CDC's 6-foot social distancing guidance with that many students?" she questions.
As a parent, Shakira's concerns about going back to school are magnified by the fact that they impact not only her and her students, but also her own son. Her son opted to resume in-person learning so he could take an advanced physics course for college credits, which was not possible through distance learning. "No matter what, my household could still be exposed to COVID-19 one way or another," Shakira explains.
But precautions should be taken on the local level, she says, like setting up testing sites at school. "If a kid doesn't have a physical, they're not allowed to come to school. So how does it make sense that kids come to school without a COVID test?" she raises. And to ensure her and her students' safety, and that of her colleagues — some of which are 60+ years-old — she says funding needs to be allocated to PPE. "If I'm being sent out into the battlefields, I shouldn't be paying out of pocket for basic protective gear and supplies."
And although they don't have all the answers, educators teaching virtually this fall know that social-emotional learning must go hand-in-hand with academics.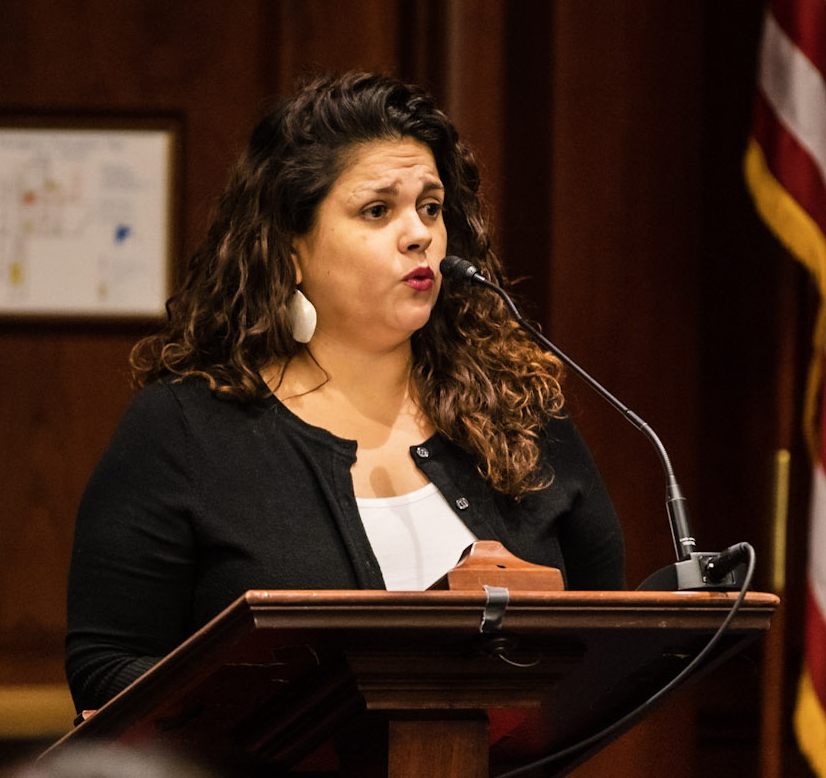 For Sasha Guzman's students, school has always been a safe space where they can find a caring adult who sees them, accepts them and nurtures them. And as ninth-graders, her students are at a critical point in their lives for development — emotionally and academically. "We're trying to address a deficit for many students virtually," she says, leading her staff to think outside of the box to engage kids: from hosting live meditation, baking sessions, competitive online games, and even inviting students to staff meetings for a virtual rendering of "escape the room."
My students would log on and we'd end up spending about five minutes on baking and 55 minutes of how they've been doing," she said. "They need that interaction and it shows." Even during office hours, Sasha says, students spend most of their time talking about how they're doing, instead of talking about their school work. But she knows that academics are equally important. That's why she thinks teaching is not going to look the same for many years, so we must innovate. "People want rational answers for an irrational system," she explains. And although she knows that going back to school virtually as Covid-19 cases climb locally would be risky, she still worries: "Am I ever going to have my kids again? Am I ever going to get to hug them?"
Funding shortfalls and once-in-a-lifetime education challenges are enough to keep you up at night, before even considering what folks' expectations for the coming year will be.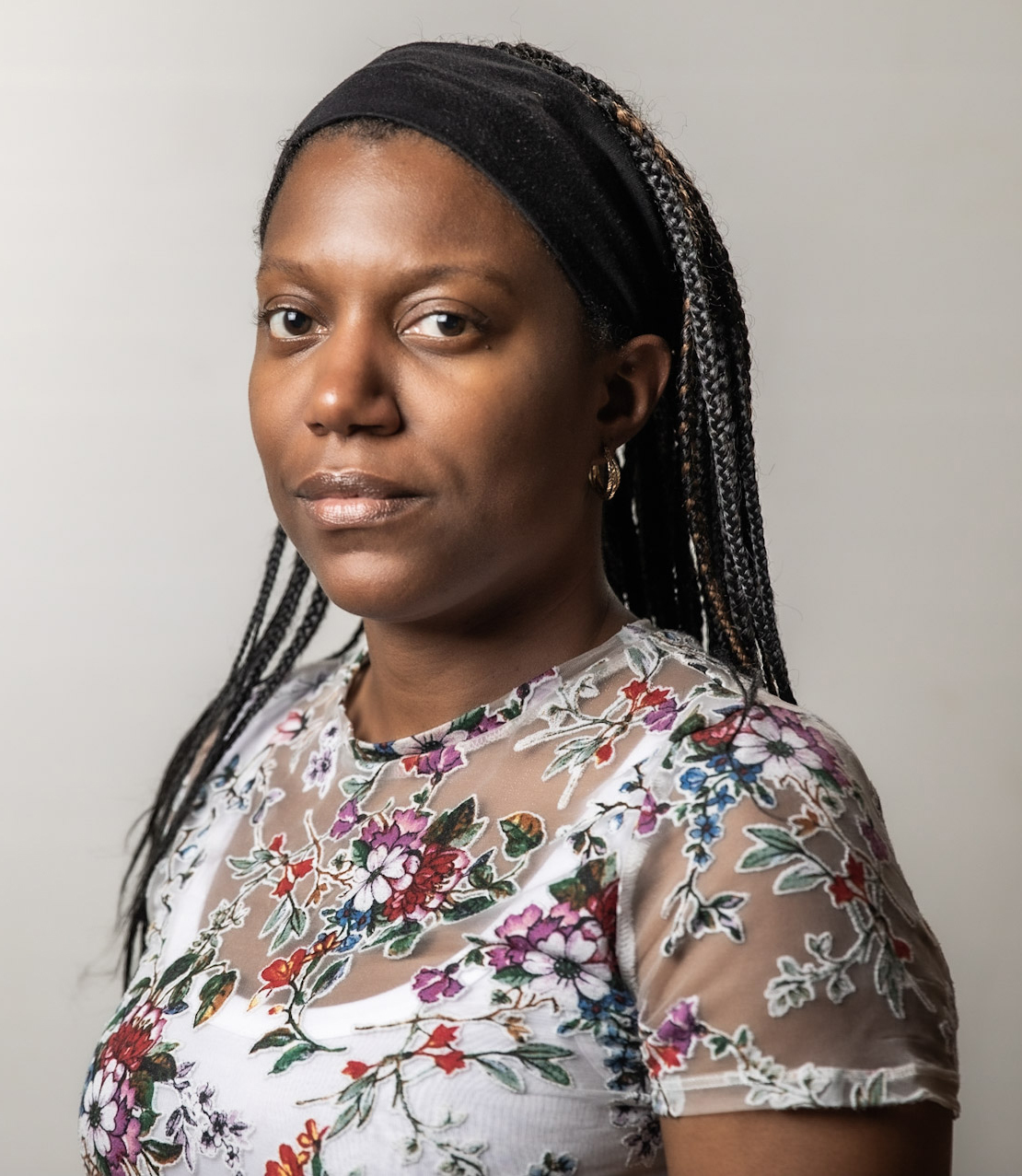 Nearly half of teachers nationwide say their number one worry is increased expectations when returning to school, including middle school teacher and E4E-Chicago member Shayna Boyd, who worries about being able to fully address her students' learning loss and their need for social-emotional support. To provide academic rigor and support in virtual learning, she needs more support and resources, not less. Parent engagement support is critical, but time-consuming and can eat up time she'd normally be focusing on academic instruction. In fact, 74% of teachers nationwide say that they spent more time than ever before reaching out to parents last spring.
"I need it to be communicated to parents that although this is a remote space, this is actual school," she explains. That also goes for communicating what work hours entail. While Shayna wants to be flexible to meet her students' needs, she also wants to be mindful of meeting her own, and those of her family. Last spring, we were giving all our time and energy and felt pretty depleted," Shayna says. "My hope is that this quarter we'll create some boundaries where teachers aren't expected to be online 24/7."
And when it comes to academic instruction, Shayna says, not everything can live on Google classroom. Effective teaching requires physical resources, too — like getting her students books sent directly to their homes. "They need books at their disposal. Not everything is available online," Shayna says, who used her own money to send books individually to her students last year. "So how am I going to get them what they need this year?"
As it goes, there is no one-size-fits-all experience or set of emotions either as this back to school season: educators across the country are worried, hopeful and everything in between. While educators, administrators, and district leaders look to find ways to innovate in the midst of a pandemic, they urgently need funding to ensure they and their students have access to the resources they need to thrive.
Spread the Word
Currently Reading
Chalk Talk: Back to School Perspectives