In June 2014, a judge in Vergara vs. California examined if laws governing permanent status for teachers (known in common parlance as "tenure"), dismissal procedures and layoff procedures violated the constitutional right of students to a high-quality education. The judge ruled that these laws were, in fact, interfering with that right.
In California, teachers receive "permanent status" on the first day of their third year in the classroom. As a result, permanent status designations put incredible pressure on school sites to make high-stakes decisions about teachers' careers after just two years. Administrators who do not believe a teacher is ready for permanent status within this timeframe are left with no other option than to dismiss the teacher. In reality, the timeline is even more constrained, as administrators must file paperwork after just 18 months in order to meet state deadlines.
As California school districts, education leaders and court systems debate the future of teacher tenure, we issued a series of recommendations to preserve the job protections while making tenure designations far more meaningful.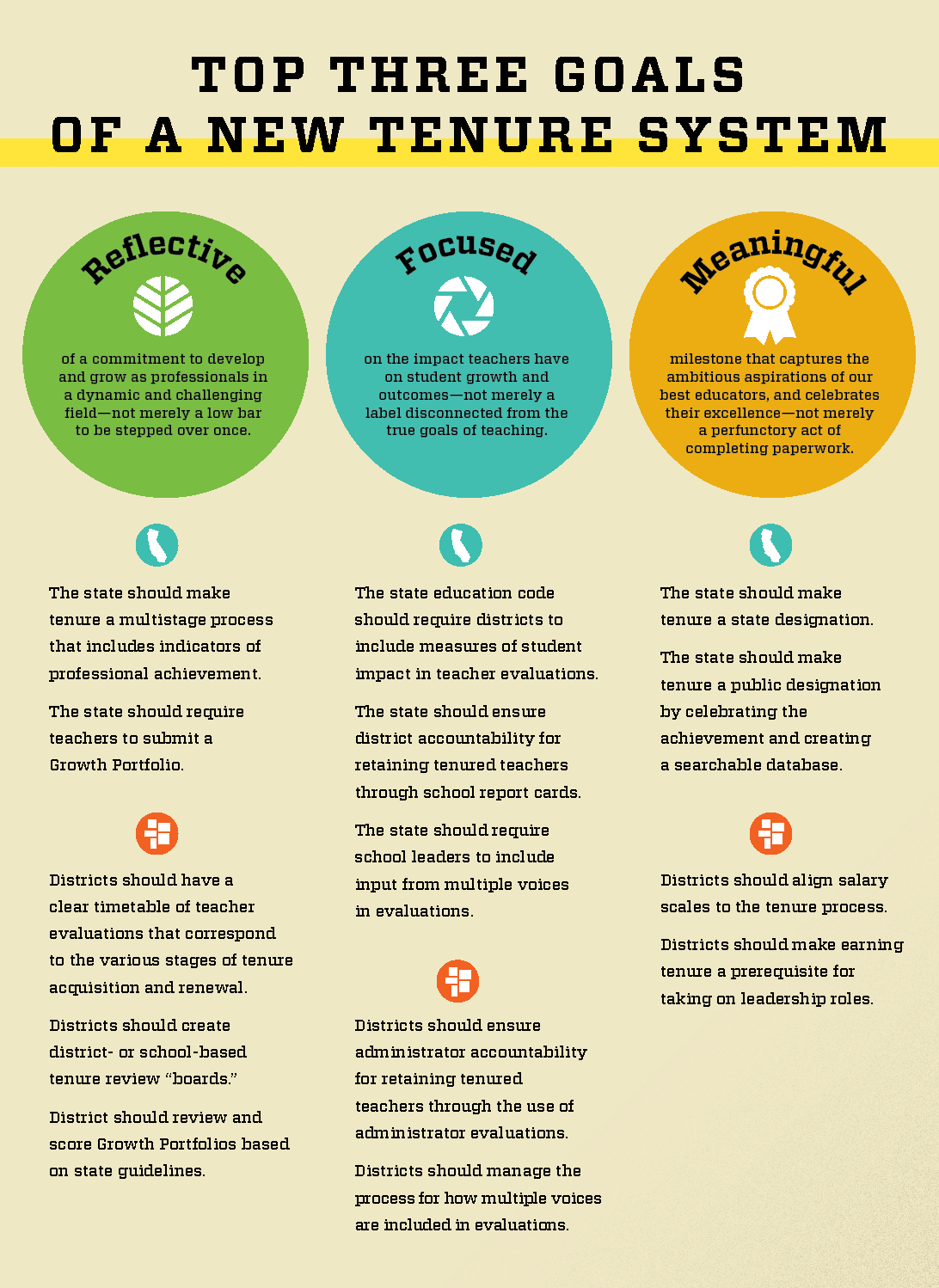 Recommendations:
Require teachers to obtain a clear credential and earn at least two consecutive "effective" (or higher) evaluations within five years to earn tenure.

Allow up to two one-year extensions on tenure designations for extenuating circumstances (e.g. extreme illness, administrator turnover or maternity leave).

Incorporate multi-measure evaluations that include input from multiple perspectives and a portfolio demonstrating professional growth in deciding tenure designations.

Institute a regular renewal process.

Connect tenure to new avenues for professional development and career growth.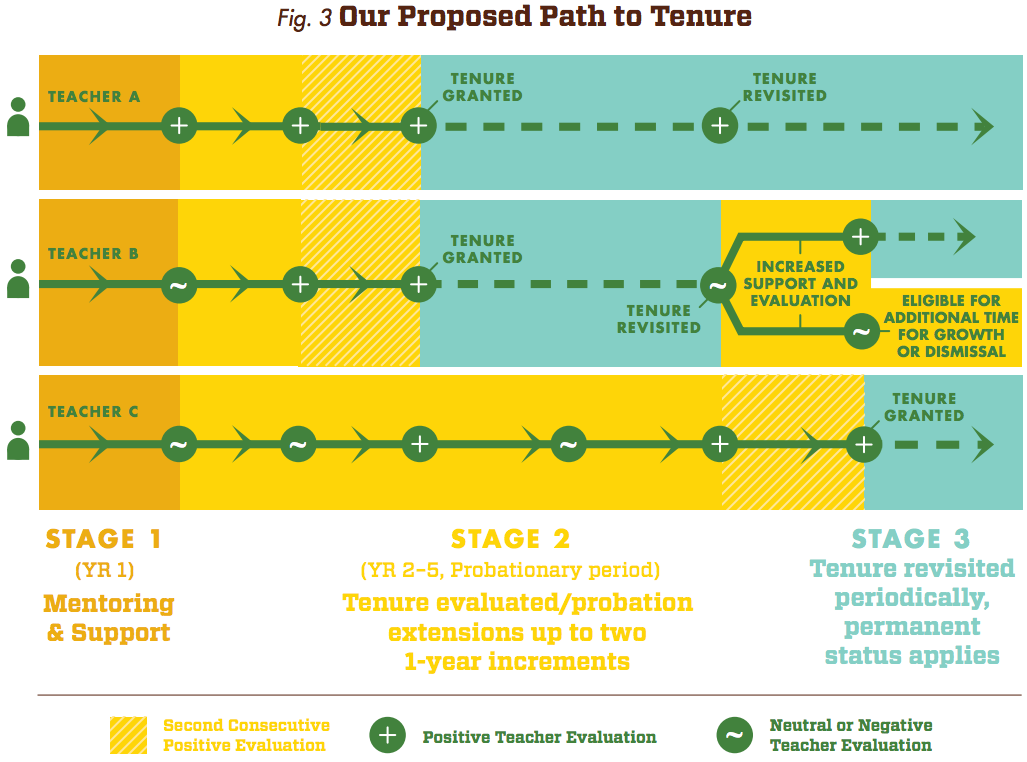 About the Teacher Action Team
We are a team of nine Los Angeles teachers who spent four weeks researching tenure regulations, surveying the perspectives of teachers, parents, students and administrators, and writing their recommendations.