In public schools we spend over a third of our budget on teacher salaries, yet we tend to view teacher compensation as a separate issue from raising student achievement. If we want to attract and retain the teachers our children deserve, we need our compensation system to address the reality of the classroom: teaching is not a profession for the unambitious or the goal-shy.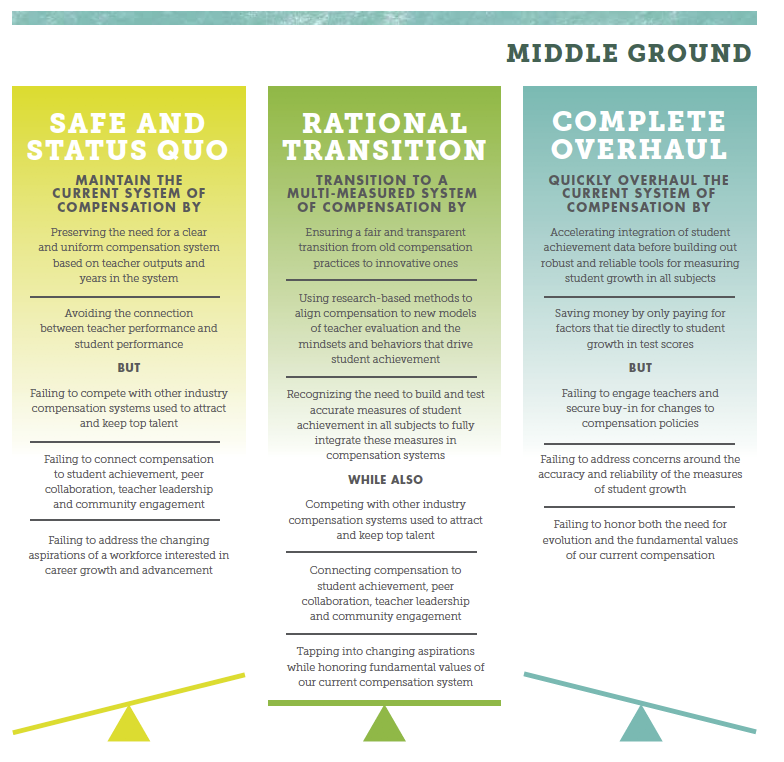 Research demonstrates that credentials a teacher has earned do not have a significant impact on student achievement and the impact of his or her years of experience levels off after the first five to seven years. Instead, research points to other commonalities among teachers making the biggest impact on students: collaboration with peers, maintenance of high expectations for all of their students and expertise in their subject matter.
Given the intensely polarized rhetoric around teacher compensation and the clear paradigm shifts under way in teaching, we began our process of generating recommendations by examining the clear benefits and shortcomings of the current system.
The result is a rational transition plan for capitalizing on the strengths of our current compensation system, while allowing it to evolve to meet the needs of a new generation of teachers, a new generation of students and the new needs of our school systems.
Los Angeles Unified School District (LAUSD) should provide compensation incentives for:
Hard-to-staff schools, in the form of signing bonuses and funds for support and mentorship.

Teachers who excel in leadership roles, offering differentiated pay for increased responsibility and performance.

Individual and team impacts on student growth, based on growth goals for aligned assessments.

Mastery-based professional development, with earned salary points for each mastered area of focus.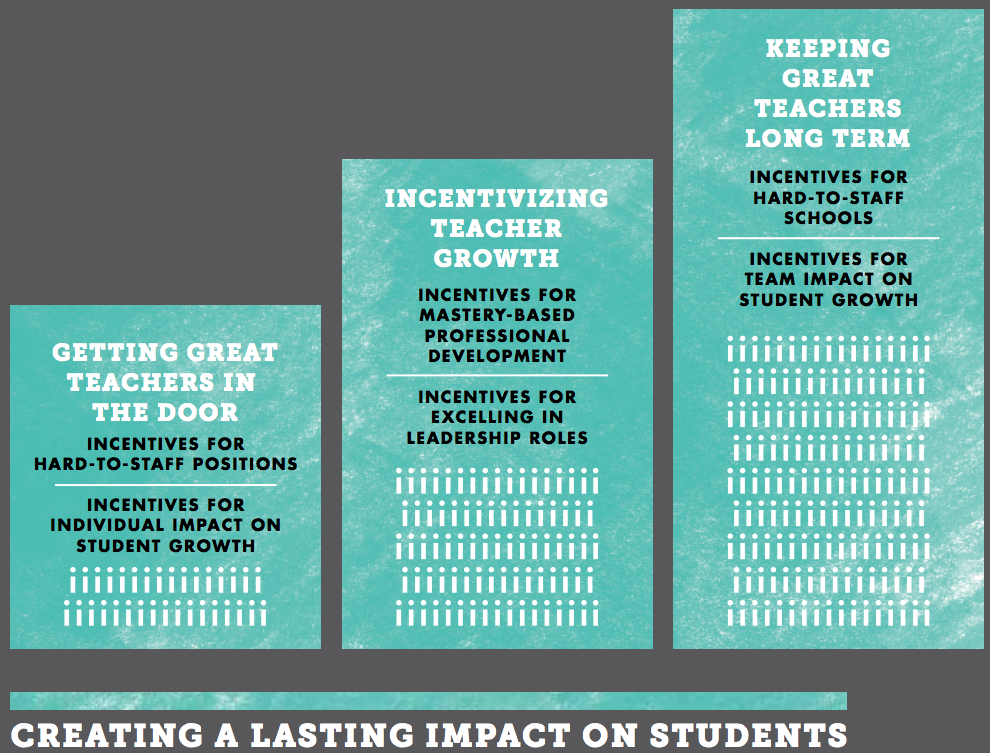 About the Teacher Action Team
We met for six weeks to review research on different national attempts to improve teacher compensation as well as local strategies being proposed, endorsed or piloted by National Board for Professional Teaching Standards, National Education Association Committee on Effective Teachers and Teaching, LAUSD and local charter networks. We conducted over 120 peer and administrator interviews to gather critical stakeholder feedback, and we surveyed more than 300 E4E-LA members and nonmembers to understand the most essential strategies for improving teacher compensation.