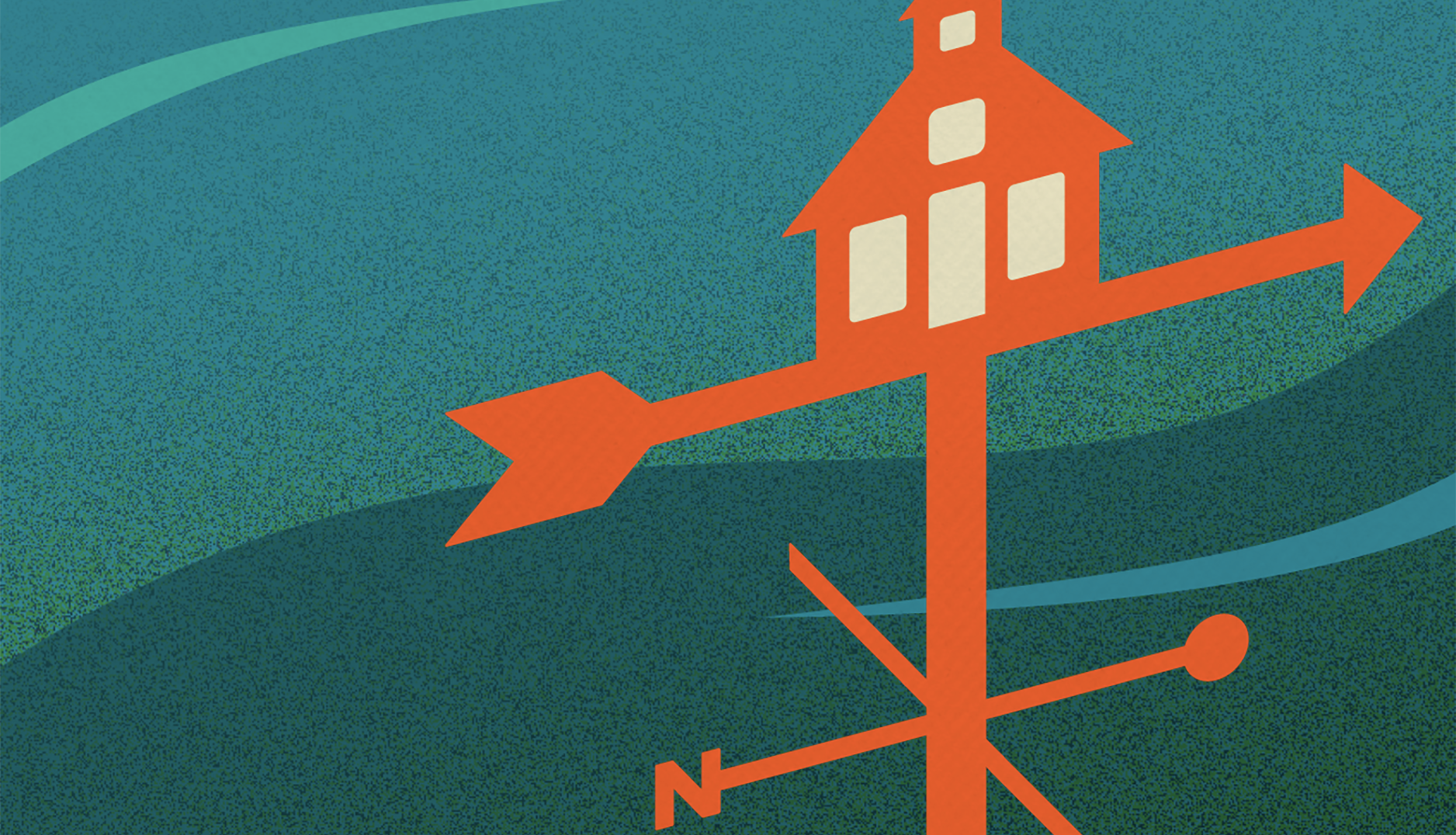 Climate Change
Creating Safe, Supportive Schools for All Students
August 2015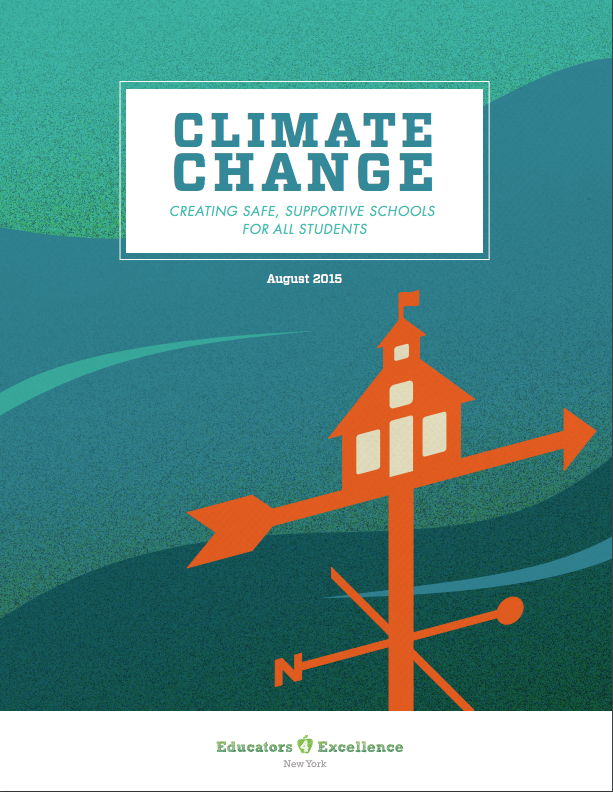 Every day, many students in New York City walk into schools that are not safe, welcoming or conducive to learning. Our schools contribute to these conditions when we respond to student misbehaviors and acts of defiance with exclusionary and punitive discipline practices. Too often, students are removed from their classrooms through suspension, expulsion or in-school arrest. This cycle can break students' trust in school, place them on a negative path, and set them behind academically. We have seen it firsthand in our own school communities, and we cannot allow it to continue.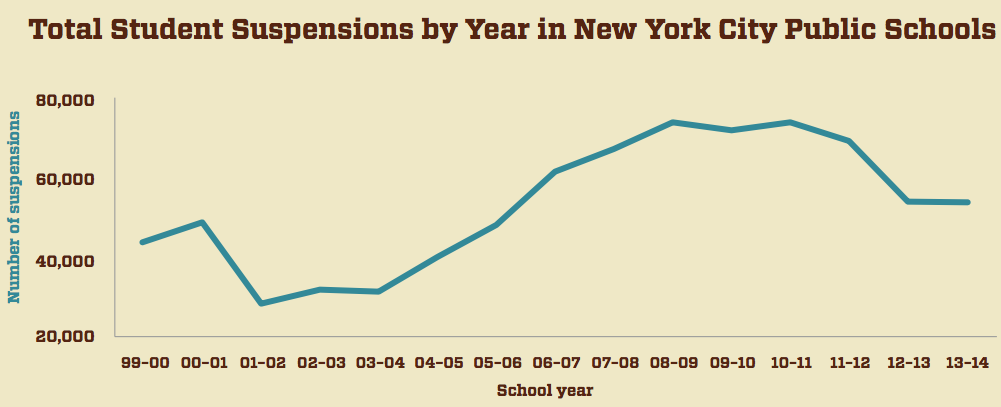 Exclusionary discipline policies negatively impact students, forcing them to miss crucial learning opportunities. A strong body of evidence suggests that suspensions correlate with—and in some cases cause—a range of negative, long-term outcomes: higher dropout rates, lower grades and behavioral problems later in life. These effects disproportionately burden students of color and those diagnosed with special needs, because these populations are suspended at significantly higher rates.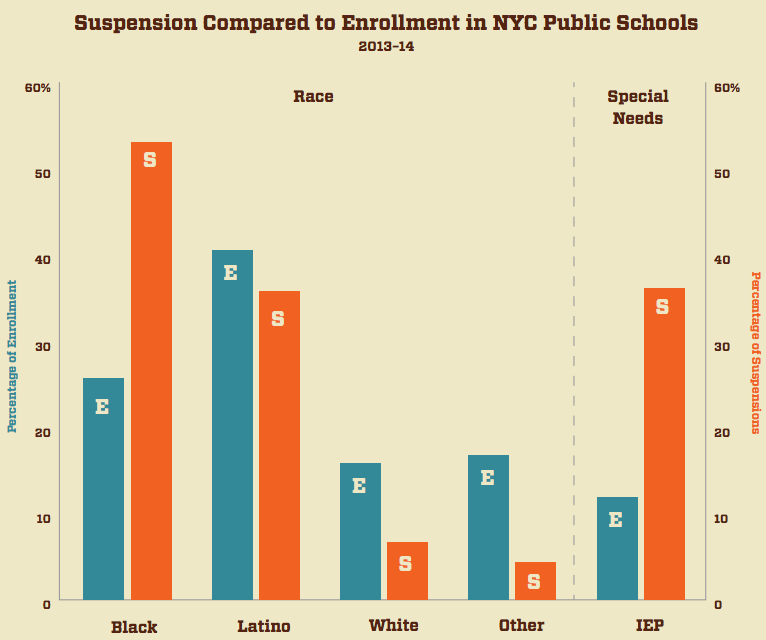 Recommendations:
Support teachers by expanding trainings in areas that promote positive school culture and expand teacher career ladders dedicated to establishing positive school cultures.

Support students with a required 250:1 student to counselor ratio and re-integration plans for students suspended for more that five days.

Support schools by creating competitive grant programs to incentivize schools and districts to adopt non-punitive approaches, such as restorative justice.

Hold schools accountable by disaggregating  suspension and school climate data in school quality snapshots and institute school quality reports and quality reviews for Alternative Learning Centers.

Prioritize additional training for evaluators and mentors to give specific feedback related to positive classroom culture-building and management techniques.

Create a classroom management, school climate, and de-escalation framework that is shared with teacher preparation programs.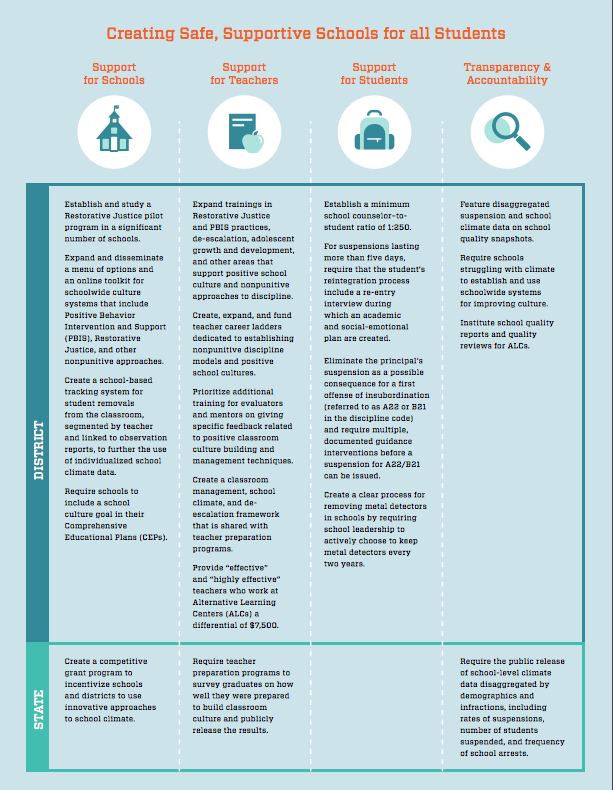 About the Teacher Action Team
We are a team of 15 educators who met regularly to review the research on school climate. We spoke with experts in the field, and discussed differing perspectives in order to create a set of actionable, New York–specific recommendations.
Paul Asjes Math Teacher at School of Performing Arts
Chris Baribault Dean of Students at P.S./M.S. 043
Caitlin Biello Special Education and Global History Teacher at Kappa International High School
Dr. Nancy M. Camacho Librarian, Readers' Theater Instructor and Mentor Teacher at P.S. 396
Mara Dajevskis Social Studies Teacher at P.S. 089 Elmhurst
Cole Farnum Instructional Leader and Middle School Math Teacher, at Williamsburg Collegiate Charter School
Maura Henry ESL Teacher at The Young Women's Leadership School of Astoria
Melissa Kaminski Special Education Teacher at Baychester Middle School
Jennifer Knizeski 2nd-grade Teacher at P.S. X176
Seth Kritzman School Counselor at Lower Manhattan Community Middle School
Cameron Maxwell Humanities Teacher at Isaac Newton Middle School for Math & Science
Eufemia A. Nuñez Language Arts Teacher and PBIS leader at P.S. K396
Rahul Patel Living Environment Teacher at Mott Hall V
Amber Peterson English Language Arts and Social Studies Teacher at Innovate Manhattan Charter School
Jarod Wunnerburger Special Education Teacher at J.H.S. 054 Booker T.Washington