November 16, 2021
E4E-LA Announces Sarina Sande as New Executive Director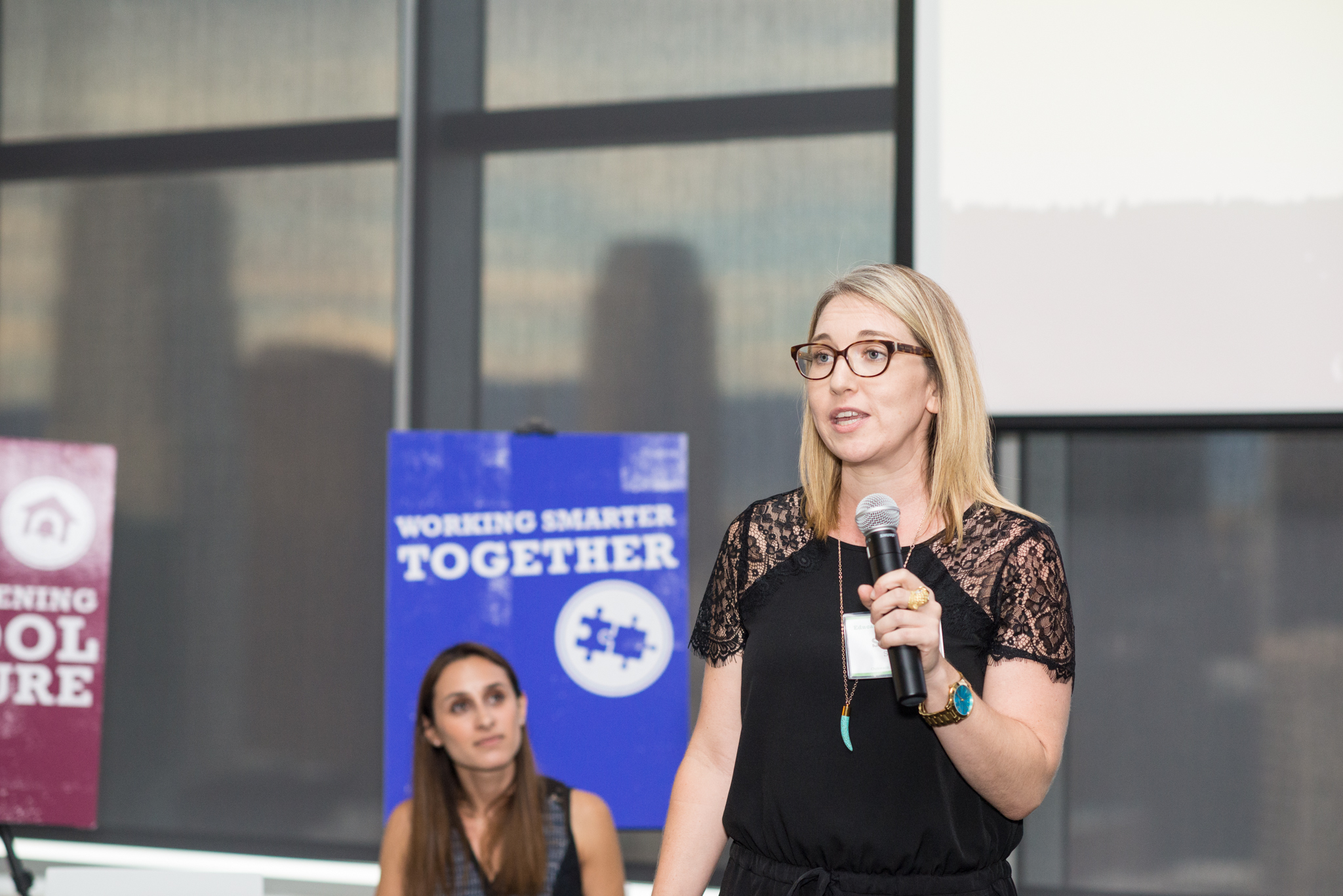 Former LAUSD educator to take the helm of teacher-led organization in Los Angeles
November 2 (Los Angeles) — Educators for Excellence-Los Angeles (E4E-Los Angeles), a teacher-led organization, is proud to announce that it has selected Sarina Sande as its next Executive Director.
Sande started at E4E-Los Angeles seven years ago, where she worked in schools organizing teachers to use their voices to create change. Most recently, Sande has led E4E-Los Angeles's organizing activity and outreach strategy as Deputy Director of Campaigns. Prior to her work with E4E-Los Angeles, Sande spent seven years as a classroom teacher in Los Angeles Unified School District and in New Orleans. 
"I have had the privilege to work alongside the equity-minded and student-focused educators of LAUSD for 9 years both as a teacher, a UTLA member and now as an advocate," said Sarina Sande, Executive Director of E4E-Los Angeles. "I have seen the impact firsthand that educators can make when they band together around a common goal. I am eager to ensure our teachers are heard as we strive to make the systemic changes that are desperately needed."
"On behalf of the entire organization, we are thrilled to announce Sarina as the next Executive Director of E4E-Los Angeles," said Evan Stone, Co-Founder and Co-CEO of Educators for Excellence. "As a former LAUSD teacher and member of UTLA, she is uniquely positioned to understand and uplift the needs of educators in Los Angeles. Sarina has demonstrated a deep commitment to educational equity and is a powerful leader who has already helped coach, support, and push the team to have a significant impact for students and teachers in the city. Under her leadership, E4E-Los Angeles will continue to build a movement of educators who advocate for changes that will make teaching more equitable and sustainable and improve outcomes for students."
###
Founded by public school teachers, Educators for Excellence is a growing movement of more than 33,000 educators, united around a common set of values and principles for improving student learning and elevating the teaching profession. We work together to identify issues that impact our schools, create solutions to these challenges, and advocate for policies and programs that give all students access to a quality education. 
For more information, please visit e4e.org.
Currently Reading
E4E-LA Announces Sarina Sande as New Executive Director