May 11, 2023
How E4E-NY Secured A Major Win for NYC's Schools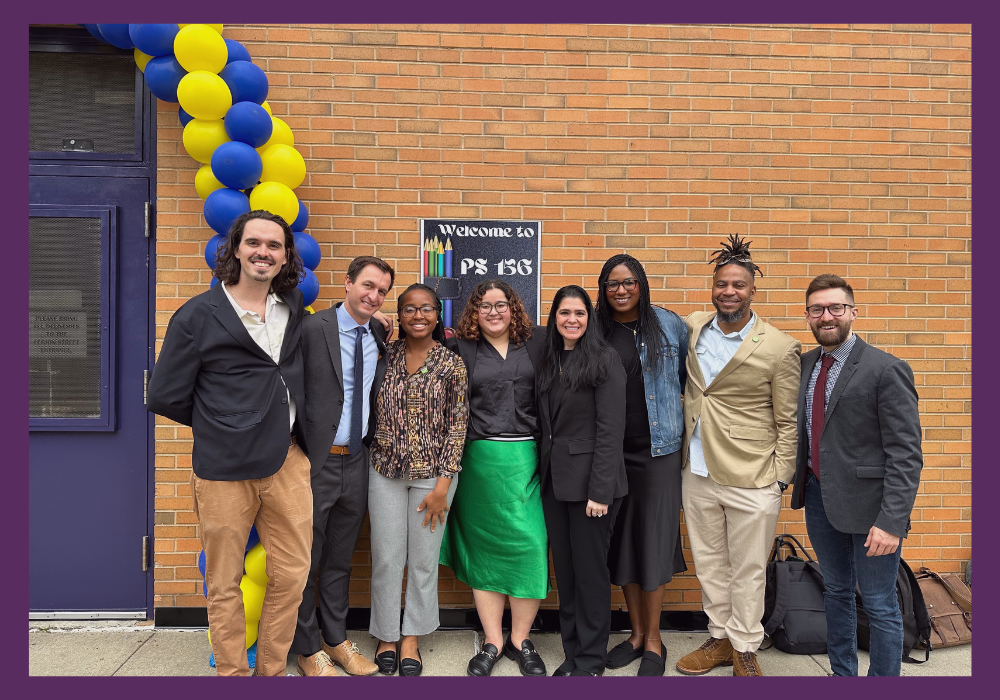 Overview
On May 9, 2023, E4E-NY educators secured a major policy win. After a full year of advocacy, New York City leadership listened to E4E-NY's 15,000+ members and is ending the city's curricula "free-for-all."
Over two years, all New York City elementary schools will move to one of three, high quality ELA curriculum options, and millions of dollars will be invested in teacher training and support. A standardized algebra curriculum from Illustrative Mathematics will also be piloted at 150 high schools, and a universal early childhood curriculum called The Creative Curriculum will be rolled out. E4E educators and staff were recognized in the New York Times, Politico, and other publications for their important work and leadership on this issue.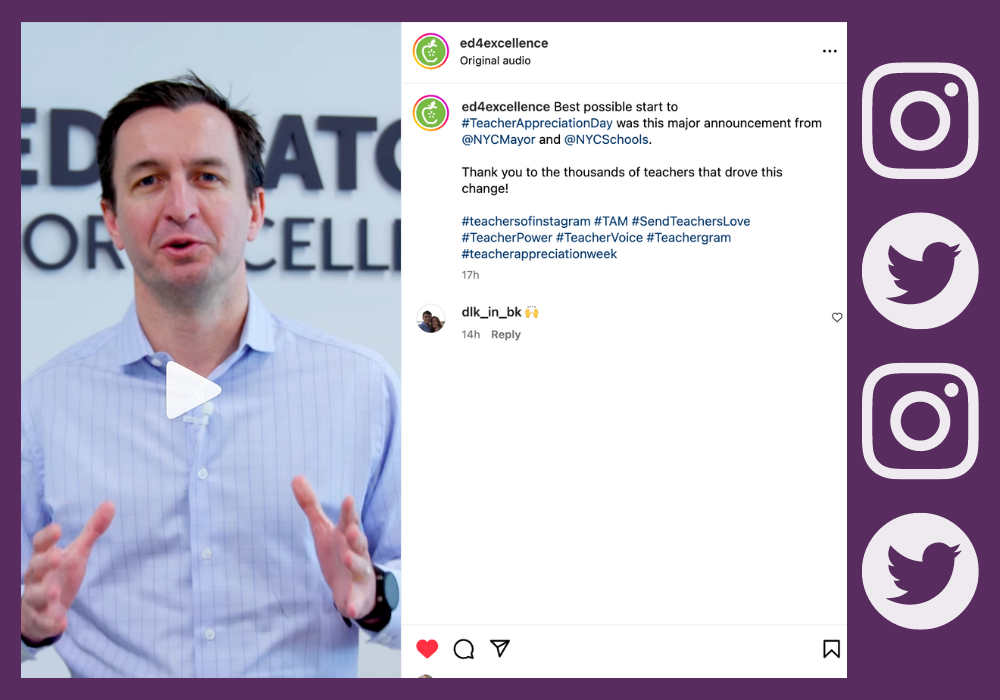 The investment comes at a time when it's desperately needed, given the early childhood literacy and reading crisis in New York. We are confident that it will have a positive impact, given the growing recognition that high quality instructional materials coupled with aligned professional learning lead to improved learning.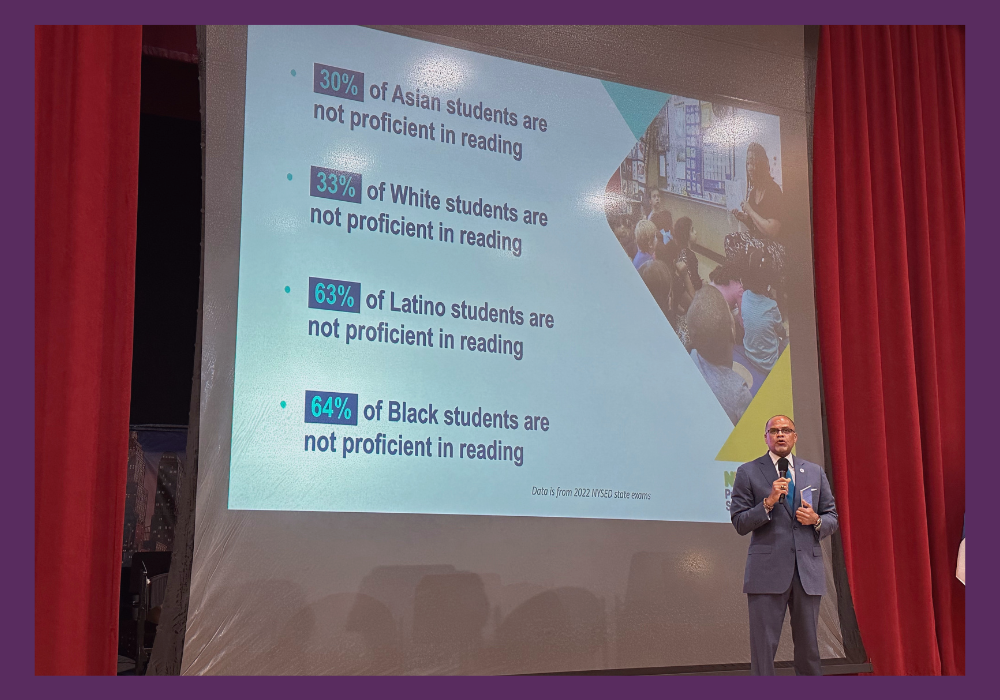 These changes come after an event in January, where Educators for Excellence and its members advocated for city leadership to provide schools with high quality, culturally relevant curricula options, while embedding materials in professional learning. This wouldn't be possible without the advocacy from E4E-NY members. We are grateful to all of the educators that advocated for city leadership to act on this urgent issue.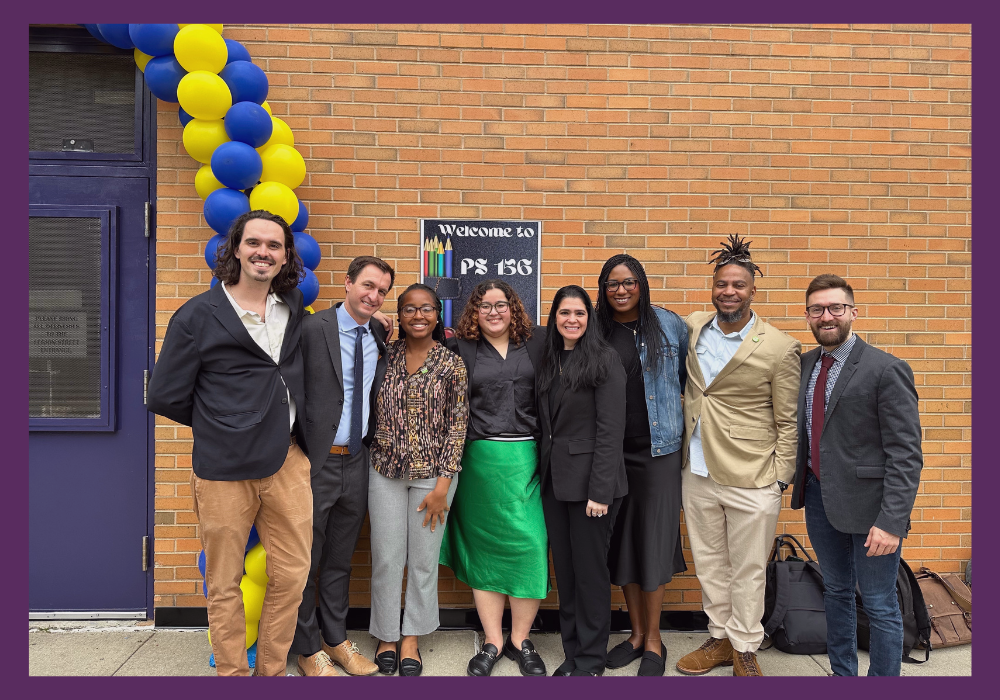 ---
The Advocacy That Led To Change
May 11, 2022
E4E-NY launched a petition, calling for an update from NYC Schools Chancellor David Banks on the Universal Mosaic Curriculum. The previous mayoral administration pledged $200 Million in federal funds to develop a universal, culturally relevant curriculum called Mosaic. In the state's plan to spend the $9 Billion it received from the American Rescue Plan, they pledged that "…these funds will help to address long-standing inequities in our communities and schools that were exacerbated by the pandemic…"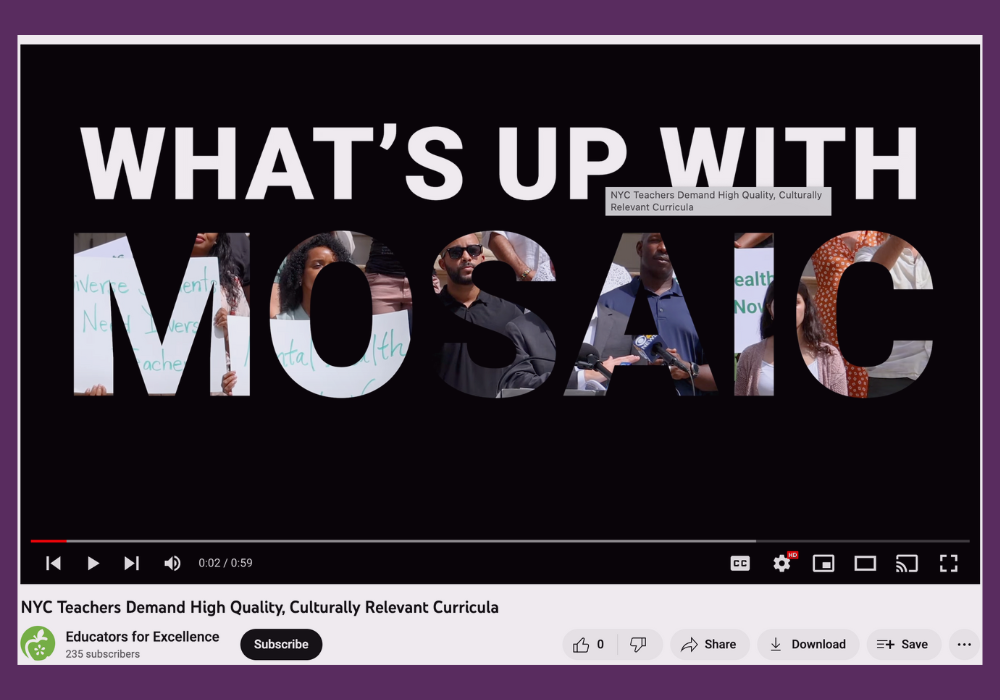 August 4, 2022
E4E-NY delivered a petition that eventually received over 1,000 signatures to Chancellor Banks' office, asking for an update on the universal Mosaic curriculum. They demanded answers on how the $200 million would be spent, what the curriculum would look like, and how it would be rolled out.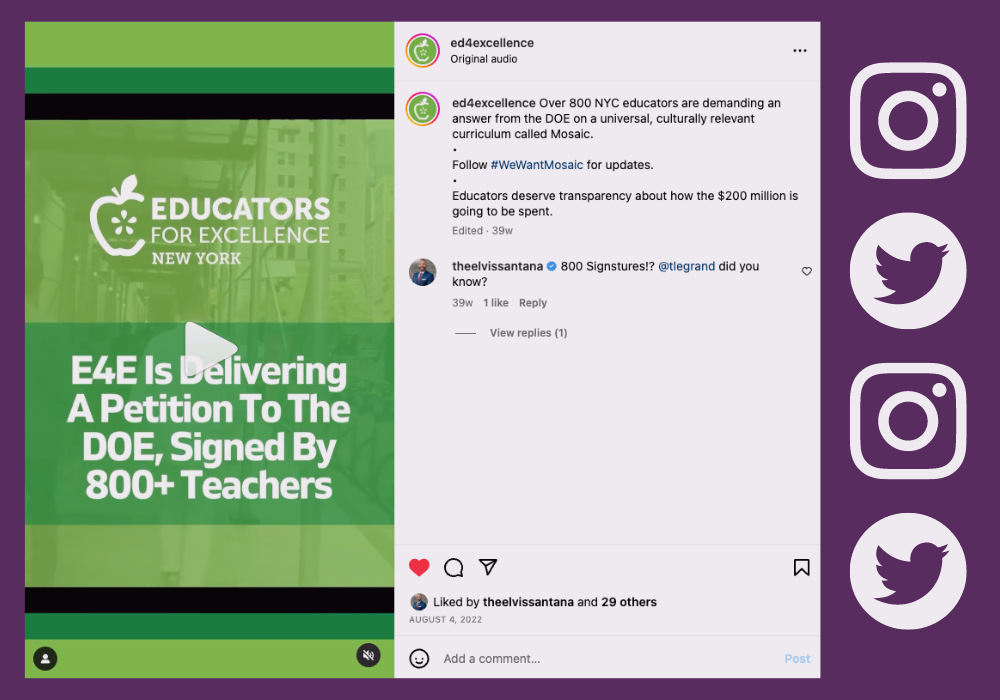 August 31, 2022
After delivering the petition signatures, E4E-NY held a press event on the steps of city hall calling on Mayor Eric Adams, Chancellor David Banks, and UFT President Michael Mulgrew to address lingering pandemic learning loss, increased social and emotional needs for students, the lack of high quality curricula in schools, and the lack of an update on the Universal Mosaic Curriculum. The event was prominently featured by CBS News New York, the New York Times, and more.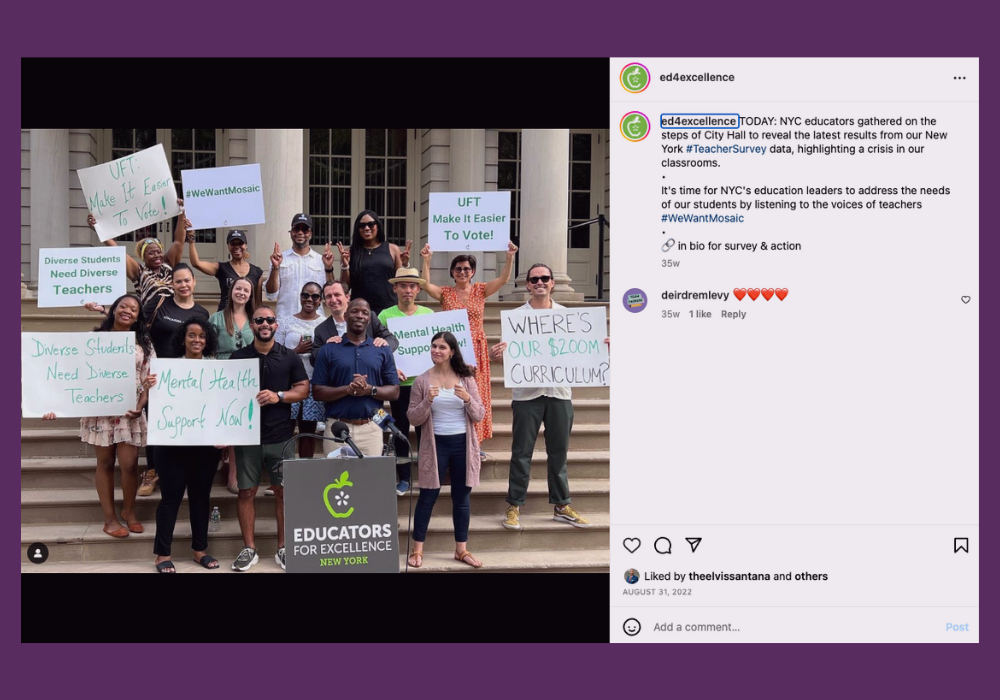 September 16, 2022
After over 1,000 petition signatures from educators, advocacy from E4E-NY members, and questions from reporters, NYC Schools finally provided an update, but it wasn't what many hoped. Unfortunately, at the time, NYC Schools announced they would reverse the commitment of $200 million to Mosaic. When the news broke from Chalkbeat NY, Evan Stone, the co-founder and CEO of Educators for Excellence, highlighted how teachers needed city leadership to address the lack of quality instructional materials, even in the absence of Mosaic.
"Right now, New York is allowing every decision to be made at the school level. As a result of that, there's lots of change for students and teachers when they go building to building and there's no overarching framework to make sure it's high quality," he said. "We want to see them move to fewer, better curriculum options that are culturally relevant."
October 1, 2022
E4E-NY educators formed a curriculum committee to create recommendations for the city and address the underlying problem that Mosaic originally aimed to solve. Educators were in agreement: curricula in the city was an inconsistent, decentralized, school-by-school approach that provided thousands of students with low-quality curricular materials that lacked cultural relevance. As a result, educators received uneven support and training to implement the curriculum that was provided in their schools, and they were often forced to spend their own time and money to fill the gaps left by substandard curricula.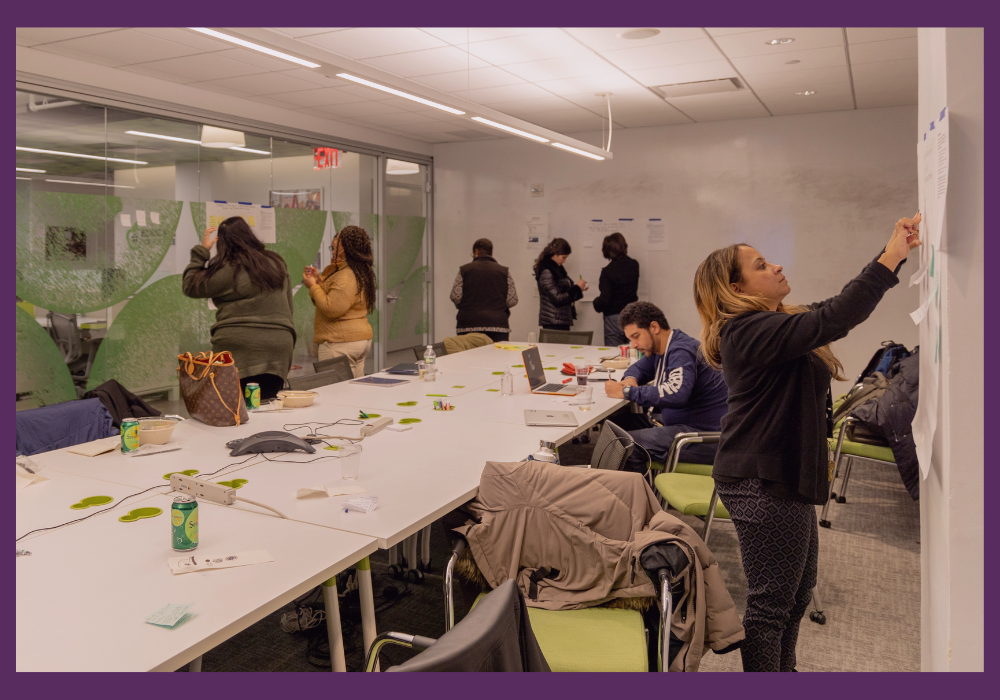 November 7, 2022
After advocacy through E4E, the curriculum committee and the E4E-NY team met with NYC Schools stakeholders, and presented their policy recommendations to ensure that curricula became better aligned to learning and grade level standards, more culturally relevant, and better embedded in professional learning.
November 16, 2022
E4E-NY launched a sign-on letter, as educators remained willing to fight for higher quality, more consistent, and culturally relevant curriculum for all subject areas and all students. This letter generated several hundred signatures. Organizers also collected many of these signatures during visits to schools, discussing the importance of curricula work with educators.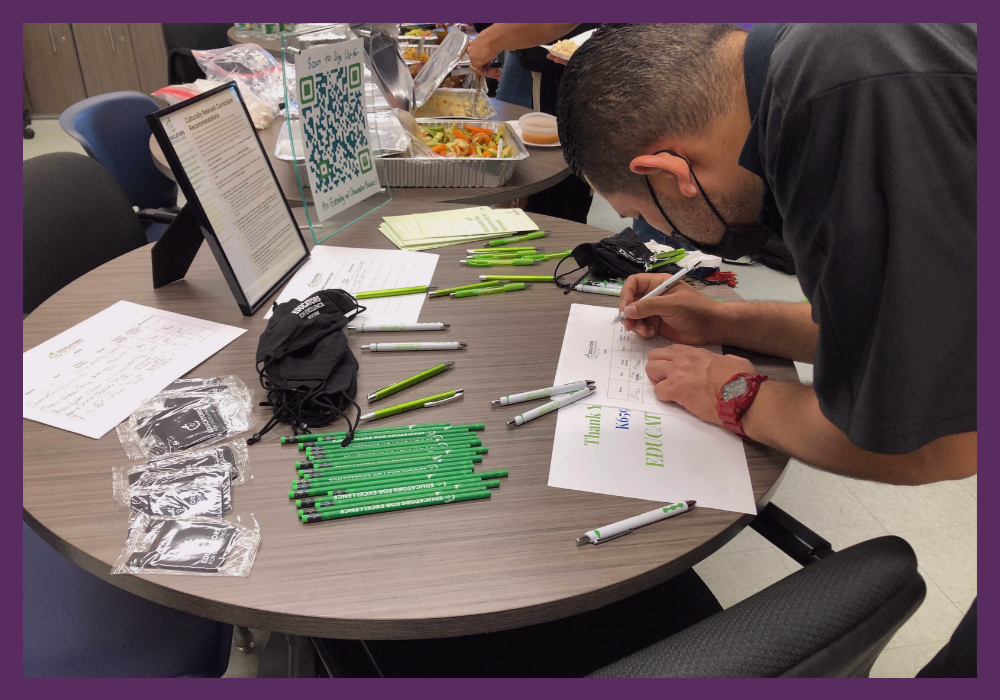 December 20, 2022
In a follow up to the meeting with the curriculum committee, Chancellor Banks committed to doing a public event on this issue, and E4E-NY, secured over 100 hundred RSVPs. E4E-NY released a video to highlight the urgency and importance of the upcoming conversation with the Chancellor, and secured RSVPs through in-school events.
January 18, 2023
E4E-NY facilitated a conversation between Chancellor David Banks, Deputy Chancellor of Teaching and Learning Carolyn Quintana, and New York City educators to discuss the need for high quality, consistent, and culturally relevant curricula that's rooted in professional development and learning. Chancellor Banks was extremely receptive to the panelists' recommendations.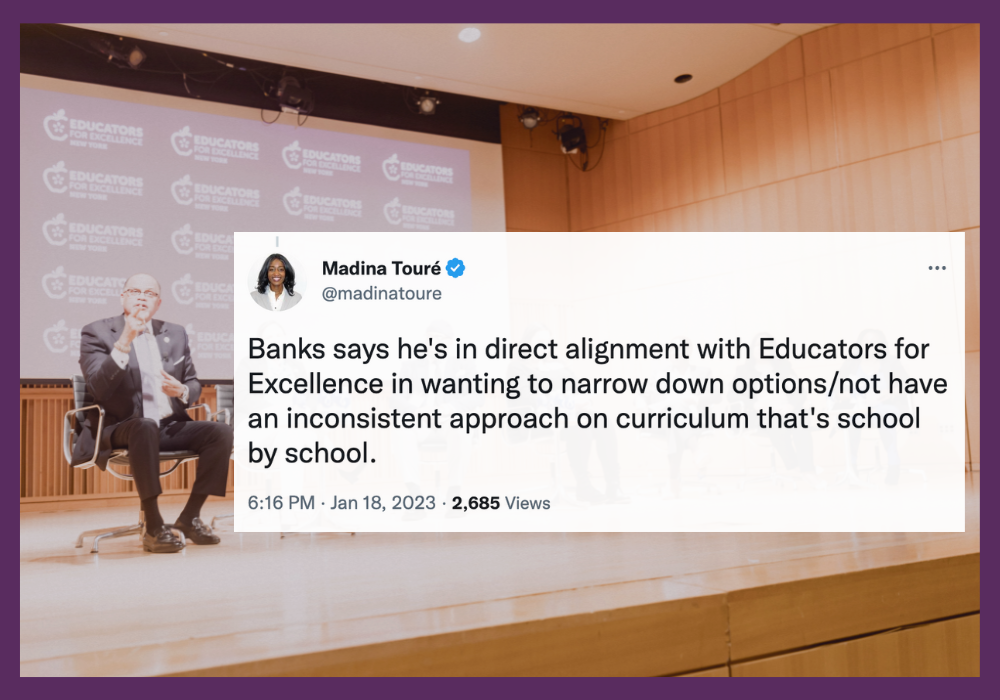 February, 2023
Evan Stone, Co-Founder and Co-CEO of Educators for Excellence published an op-ed in New York Daily News, applauding the Chancellor's commitment to improving the quality, consistency, and cultural relevance of curricula in New York City. Organizers continued to collect signatures in support of the recommendations during school visits.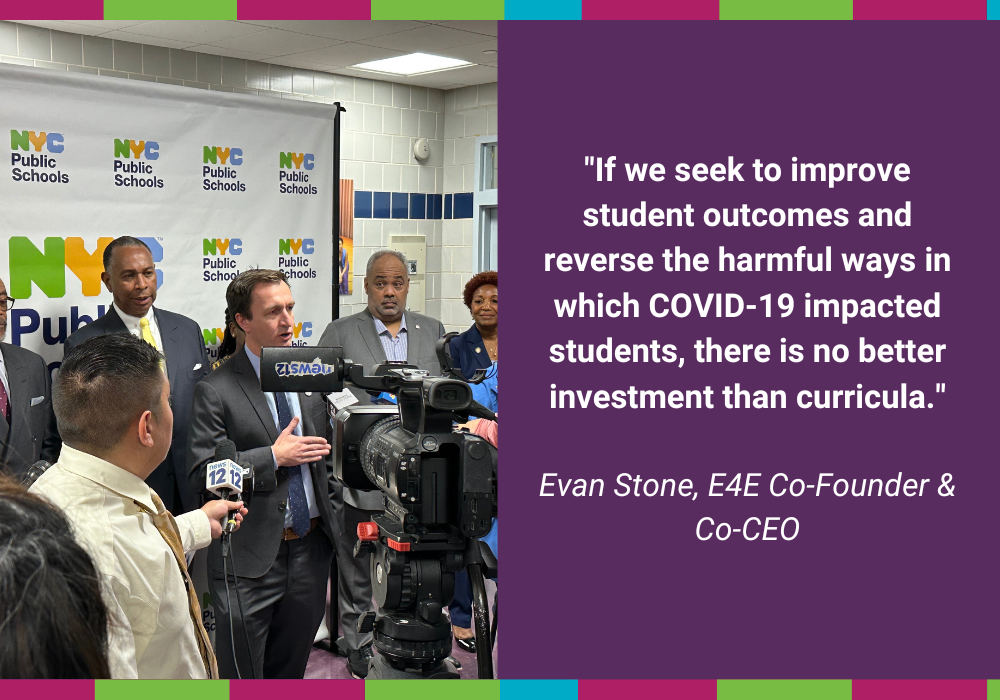 <Read the Op-Ed>
March/April, 2023
Alex Zimmerman from Chalkbeat reported that the city was planning to incorporate key aspects of E4E-NY's recommendations by providing three, high quality ELA curriculum options to all elementary schools over the next two years.
Organizers spent the following month focused on soliciting feedback from educators, ideas for how these options could be rolled out effectively, and ensuring that schools and educators received the support to make this change successfully.
May, 2023
Gathered at P.S. 156 Waverly in Brooklyn, New York City Mayor Eric Adams and New York City Public Schools Chancellor David Banks committed to implementing many of E4E-NY's recommendations, with a focus on narrowing curricula options to those that are high quality, and have embedded professional training and support for teachers.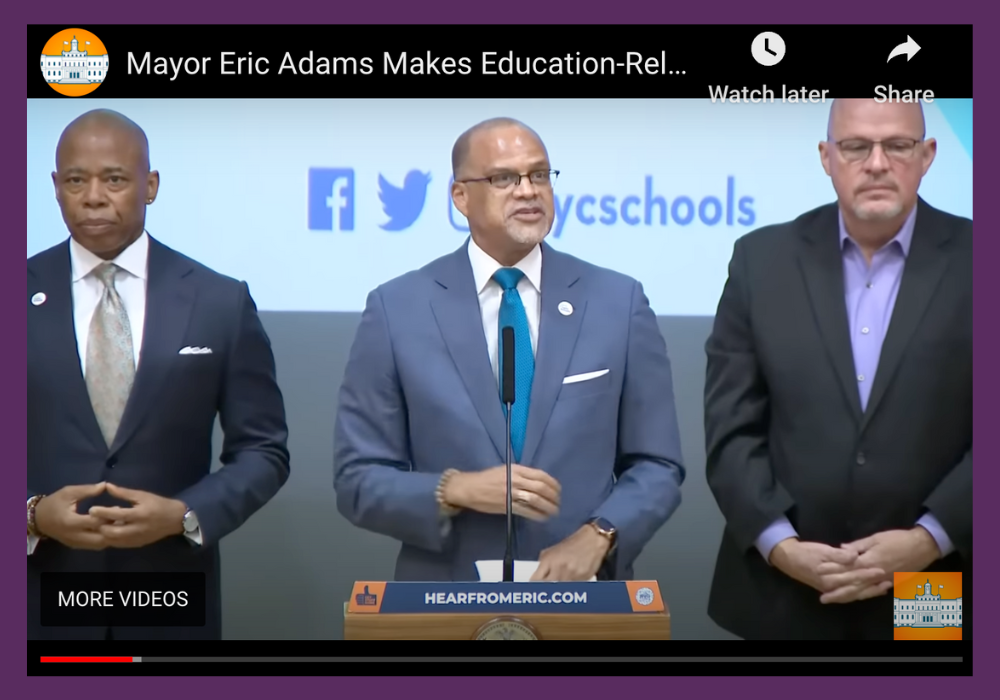 ---
Conclusion
There is certainly still work that can be done, to ensure that this change works properly.
City leadership must ensure the millions of dollars invested in professional development are spent in a way that's thoughtful and leaves educators confident about the path forward.
The city should also promote transparency by publishing the curriculum being used on each school's website or in another centrally located place, so that parents, researchers, and support providers are in the know.
Finally, assessments should be embedded in instruction. This will ensure teachers have accurate, on-time data regarding the standards, and leaders know where to direct additional professional learning, adaptive technologies, and other supports.
Our system can do this.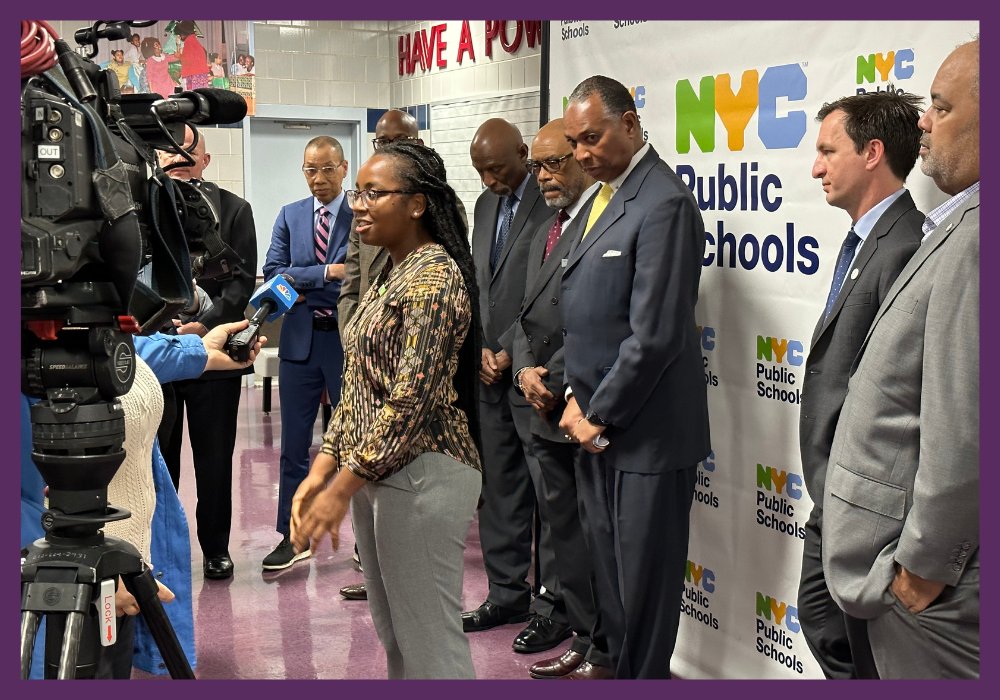 While there is a great deal of work that remains, yesterday's announcement is undoubtedly a positive and long-awaited first step. If city leadership implements these curricula options effectively, New York City will become the standard for all large school districts in the country to follow.
Currently Reading
How E4E-NY Secured A Major Win for NYC's Schools