September 10, 2019
E4E-New York Members Establish Group for Black Male Educators
For the decade he taught in New York City and the years he taught in other districts, Ashley Toussaint was frequently the only black male educator in his school building. Feeling that his daily reality was getting lost in the mix of others' experiences, he wanted a dedicated space to unpack his unique experiences with other black male educators.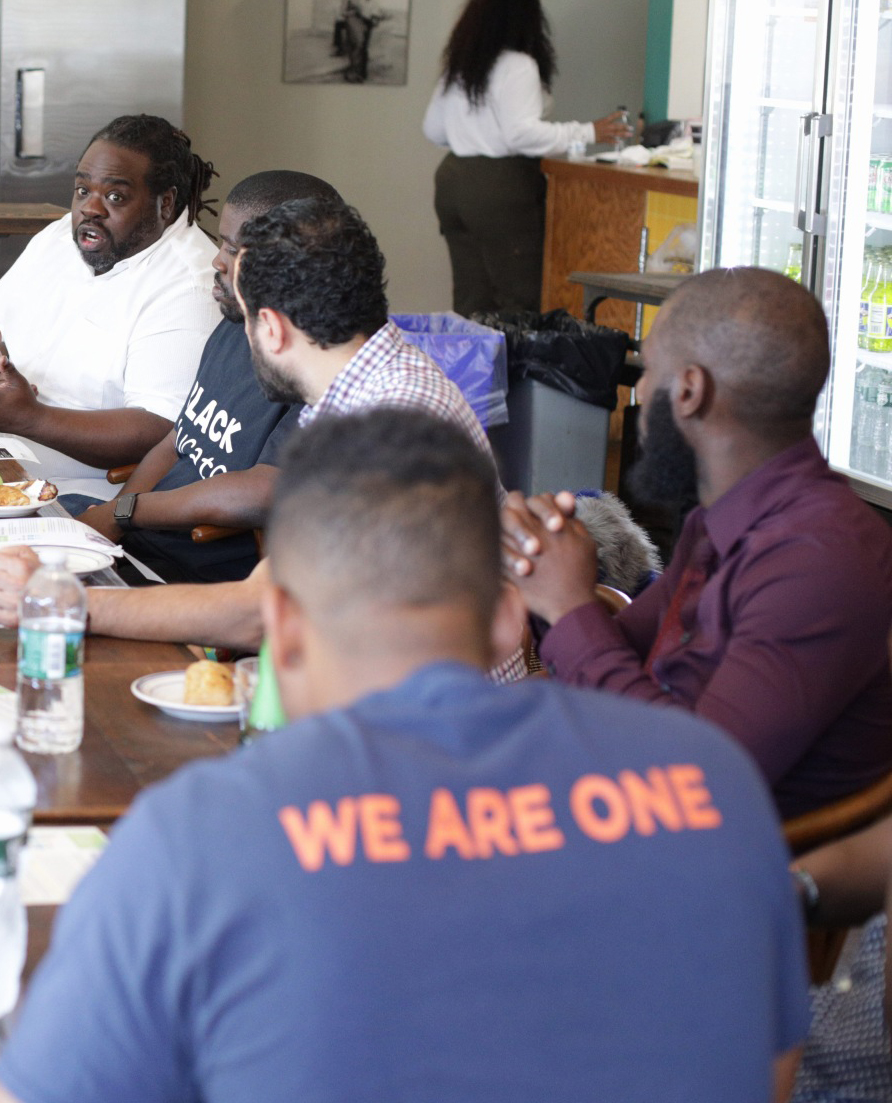 Ready to organize and create this crucial space, Ashley partnered up with E4E-New York and recruited his peers – who came out in numbers. During the inaugural convening of the Black Male Educator (BME) group at a black-owned restaurant, E4E-New York members shared experiences, many of which struck a chord with the group. From there, the group quickly became an outlet for members to share and be heard.
Leton Hall, one of the group members, says he gravitates toward this opportunity because there aren't many places he can find other black male teachers. "We have to support each other…[especially] realizing how few in numbers we are and knowing how much of a need there is for our students."
And the issues Leton and his peers discussed over the dinner table made their way up to the chancellor's conference table.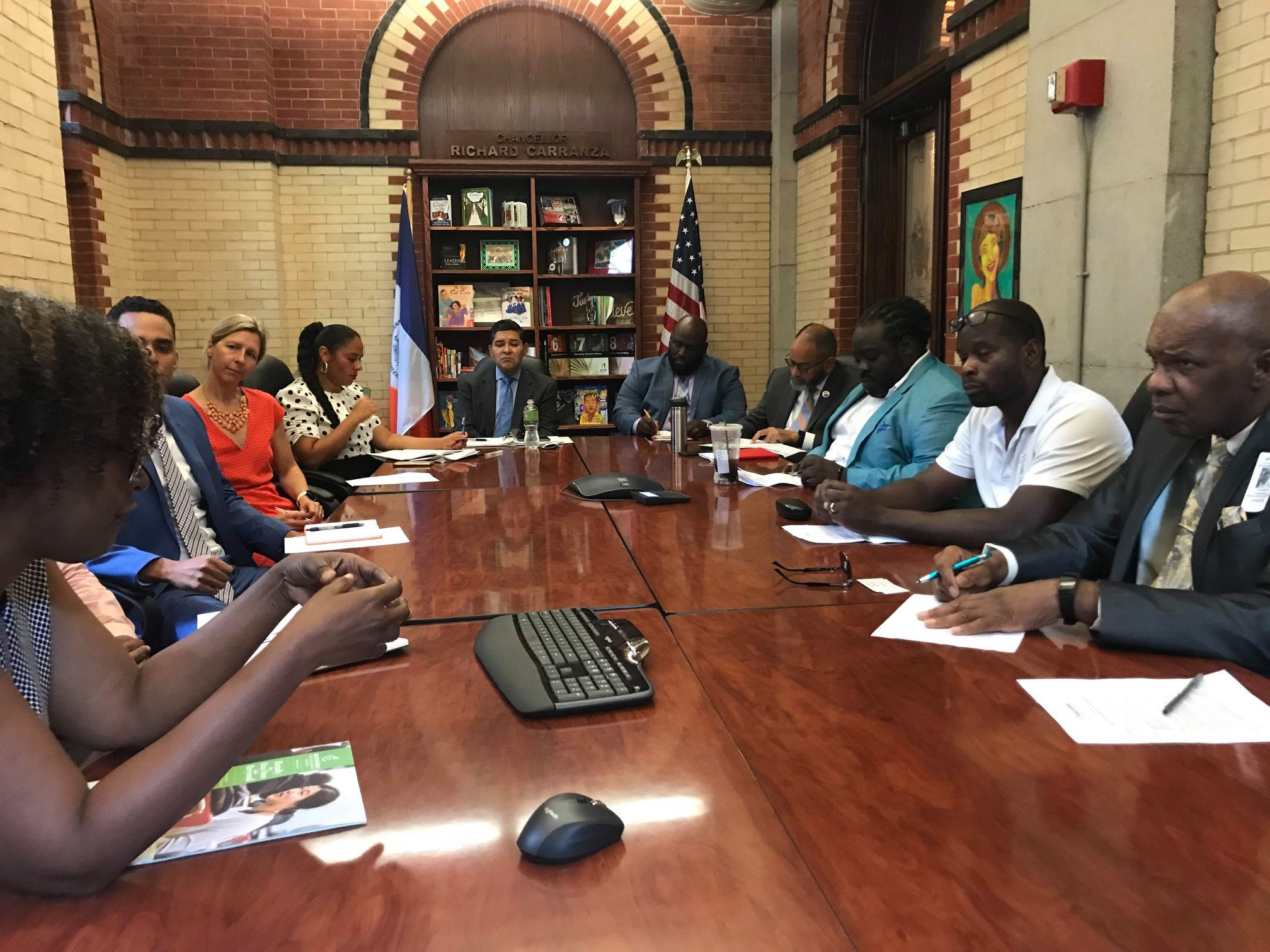 In July, the BME group sat down with the NYC Schools Chancellor Richard Carranza and his team to discuss their experiences and the dire need for more black male educators in their city's public schools.
The personal stories they shared with the chancellor — from their colleagues leaning on them to be the building's disciplinarian to a lack of respect as a professional with expertise — raised a common feeling of isolation. Yet, the group members also expressed that their presence is vital to their students.
Research shows time and time again how students of color benefit from having more black male educators in their lives. Through discussion, one member voiced how he hosts office hours to mentor students–black boys in particular–and give them advice. This is just one action that can go a long way–as black students who have one black teacher in elementary school are more likely to graduate high school by as much as 40 percent.
Moved by the discussion and its urgency, Chancellor Carranza and his team committed to advance initiatives to encourage teacher preparation programs to prioritize recruiting and training black male educators.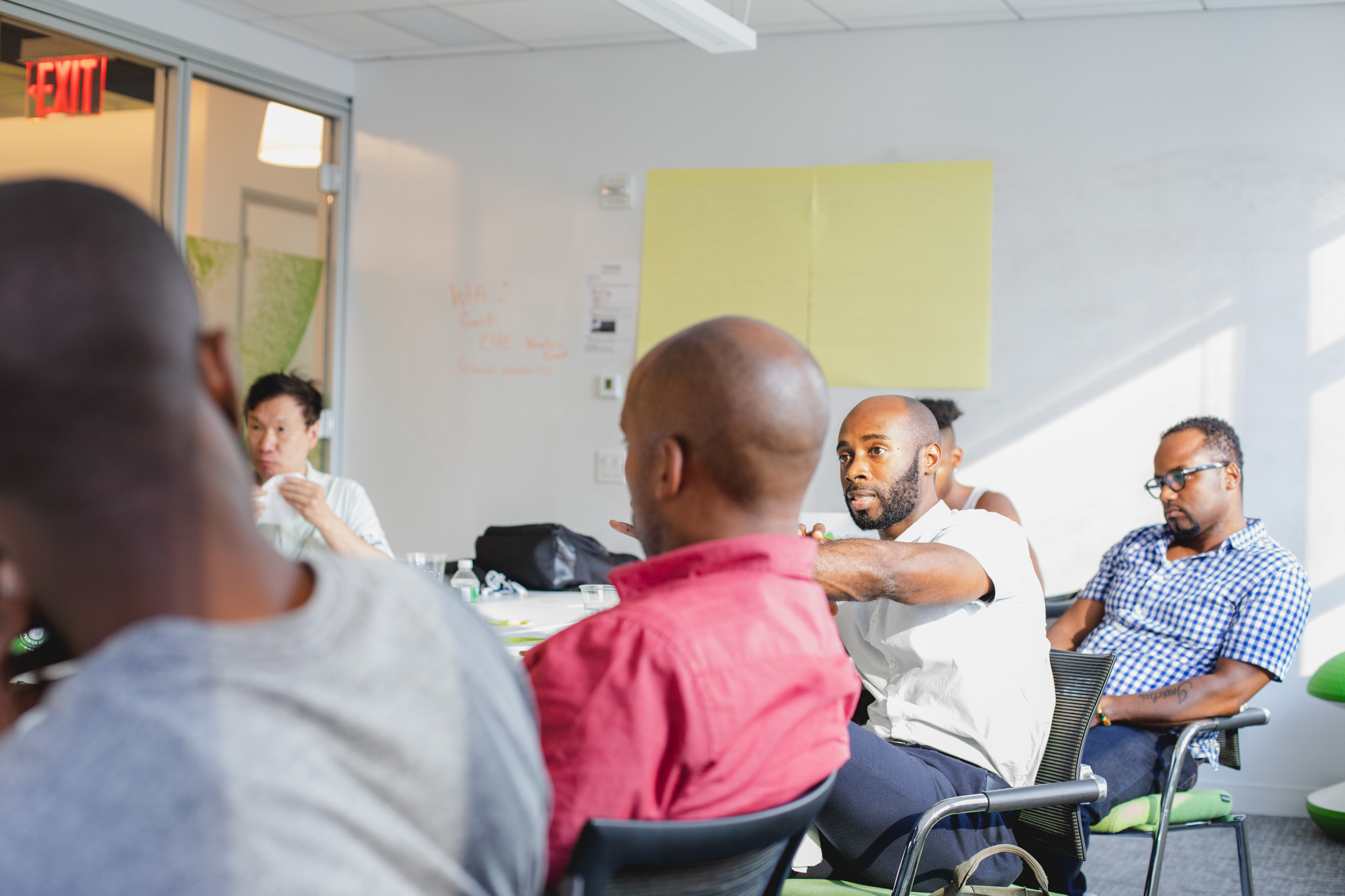 One step is to work with the BME group and create an outreach strategy for educational programs in historical black colleges. In the coming months, the NYC Department of Education will create a working group between DOE officials and the BME group to continue hearing from E4E-New York members and advancing this crucial work. We look forward to working with them on this important issue!
The Black Male Educator group will continue to meet throughout the school year. If you are interested in joining, please reach out to Lasana Tunica-El at ltunica-el@e4e.org.
Currently Reading
E4E-New York Members Establish Group for Black Male Educators