June 3, 2022
E4E-Boston: Mental Health Series
Angela Santilli • E4E-Boston Organizer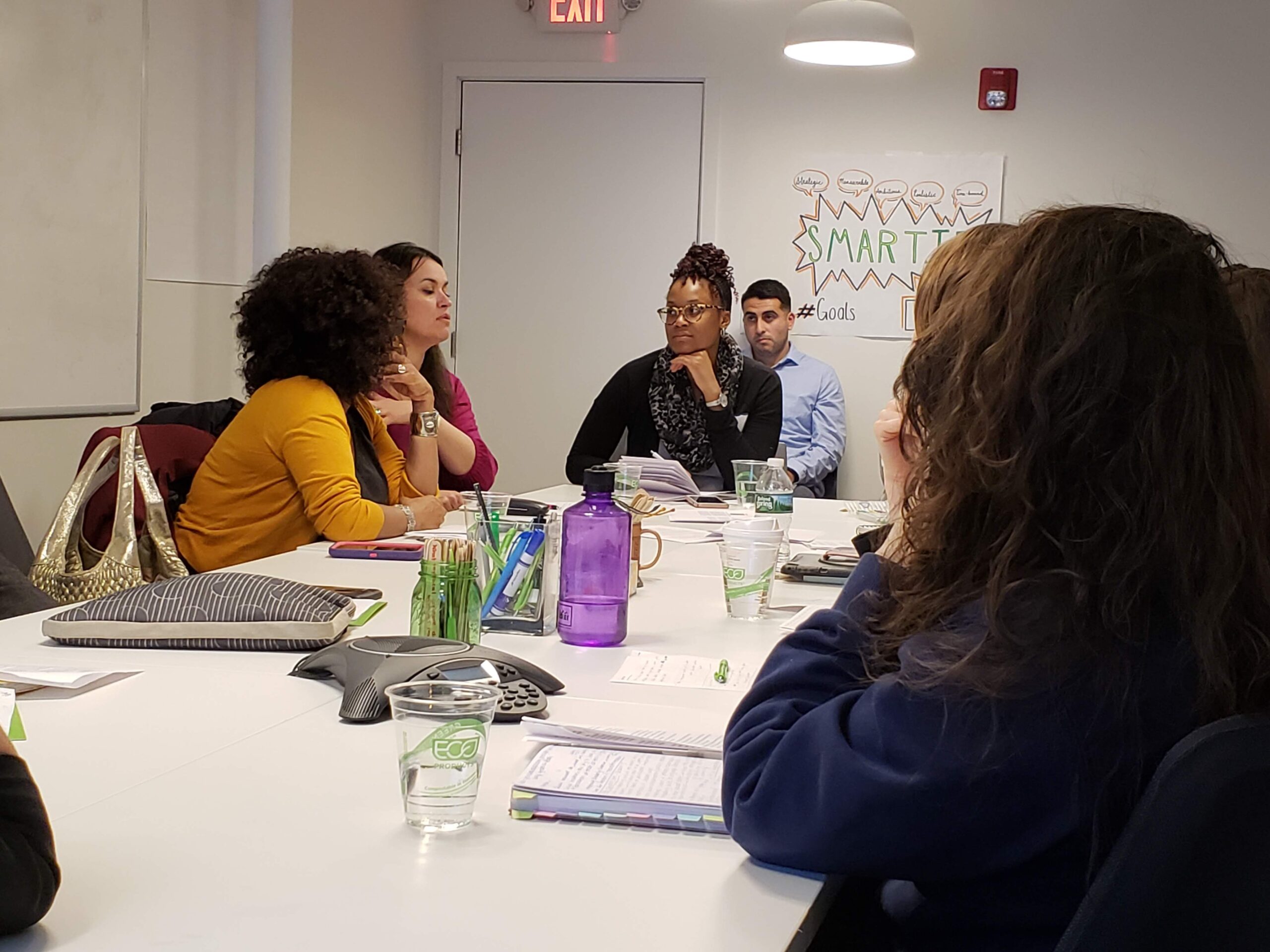 Educators for Excellence Boston has engaged in lots of dialogue about mental health across the Commonwealth this past academic year. Educators have faced even more challenges and demands in their classrooms from the continued impact of the pandemic.
To help support our educators, E4E-Boston held a Mental Health Series from February-May with various organizations and individuals that shared valuable experience and insight regarding mental health support for both educators and students.
Radical Joy Inc.
An organization that uses self-care and mental health as a means of addressing social justice issues presented to E4E's educators in the winter. Rahema, the founder of Radical Joy, shared insight and support around educator burnout and the importance of setting healthy professional boundaries so that educators can experience longevity and stability in their careers. She helped educators be intentional about prioritizing their well being during a demanding time of the school year.
Yoga Class
Danisha Dumornay, a former BPS administrator and current Program Management Consultant for Education Policy, led a yoga class for educators. This school year returning to in-person learning has been so demanding and she led educators through movements and breathing exercises that brought intention and self-care.
"Painting with all Colors of the Rainbow: Supporting our LGBTQ+ Students and Teachers"
In recent months, state legislatures around the country have introduced hundreds of homophobic and transphobic bills. TK Nagayoshi's keynote unpacked how to combat this reactionary push (both in and outside our schools) through the power of asset-framed storytelling.
Anthony "Tony" Santilli, a Licensed Marriage and Family Therapist, works for a national organization that helps implement culturally inclusive mental health and behavioral support programs. He discussed his work and provided appropriate language for educators to use around mental health. He also shared his novel to support students, Tony's Superhero Story, a heroic LGBTQ+ fantasy novel that emphasizes suicide prevention and awareness.
nuxcrew
A youth health and wellness company, nuxcrew, taught breathing and movement techniques to E4E-Boston through chair yoga. Caitríona Taylor's company offers services for schools and organizations that want to empower youth through movement and wellness education.
E4E-Boston will continue to engage in important dialogue around mental health and the demands of education. Please contact us for any additional information about the individuals and organizations that supported our educators with their expertise. 
---
Currently Reading
E4E-Boston: Mental Health Series