March 16, 2020
COVID-19: Resources for Educators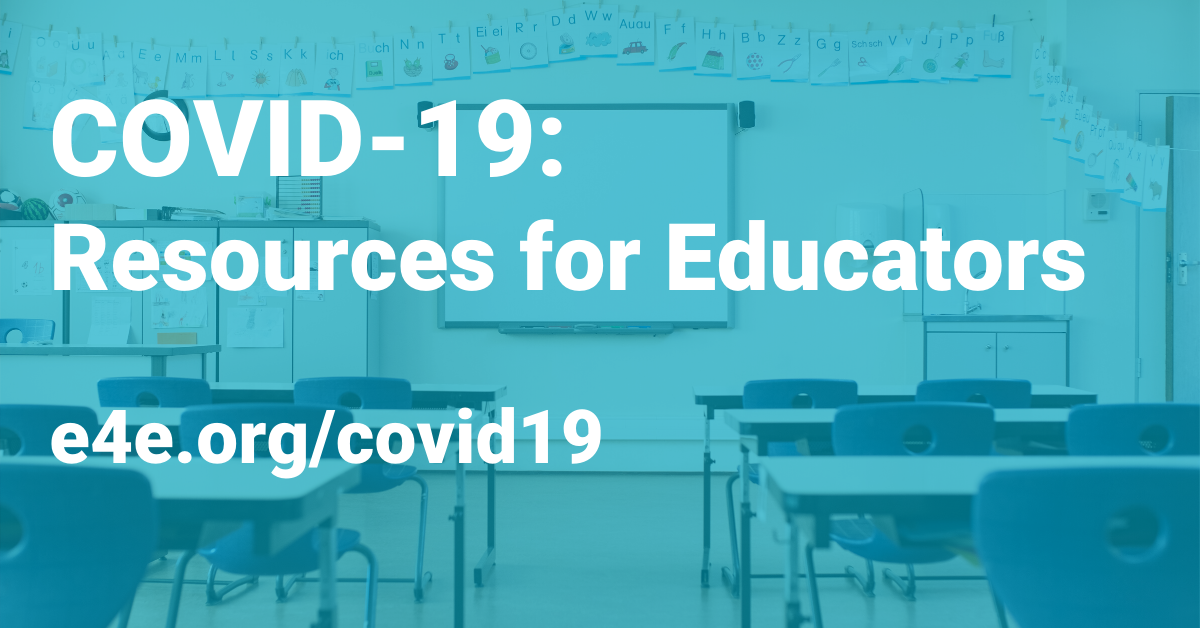 During this time of uncertainty and fear around COVID-19, we know you are concerned for your family, your students, their families, and our greater community. All of us at E4E are, too.
Along with presenting unprecedented challenges for educators, students, and families, this crisis has shone a light on the deep inequities already present in our communities: Millions of children do not have access to food or safe places to go without school. Many parents are unable to take time off to care for their children while schools are closed. And, our most vulnerable kids are the least likely to have access to virtual learning opportunities.
Educators for Excellence is working to ensure that educators' voices are heard about how COVID-19 is hitting our highest-need communities the hardest, and what we need to do to change it.
We're grateful for the many resources that teacher leaders have shared to help their colleagues navigate distance learning. We'll continue to update the below list with additional recommendations.
Lessons, Activities, and Platforms
Off-Line Options
Best Practices
Internet and Device Access
Currently Reading
COVID-19: Resources for Educators