March 4, 2022
Colleagues, time is running out to protect teachers of color
Paula Cole • Executive Director of E4E-Minnesota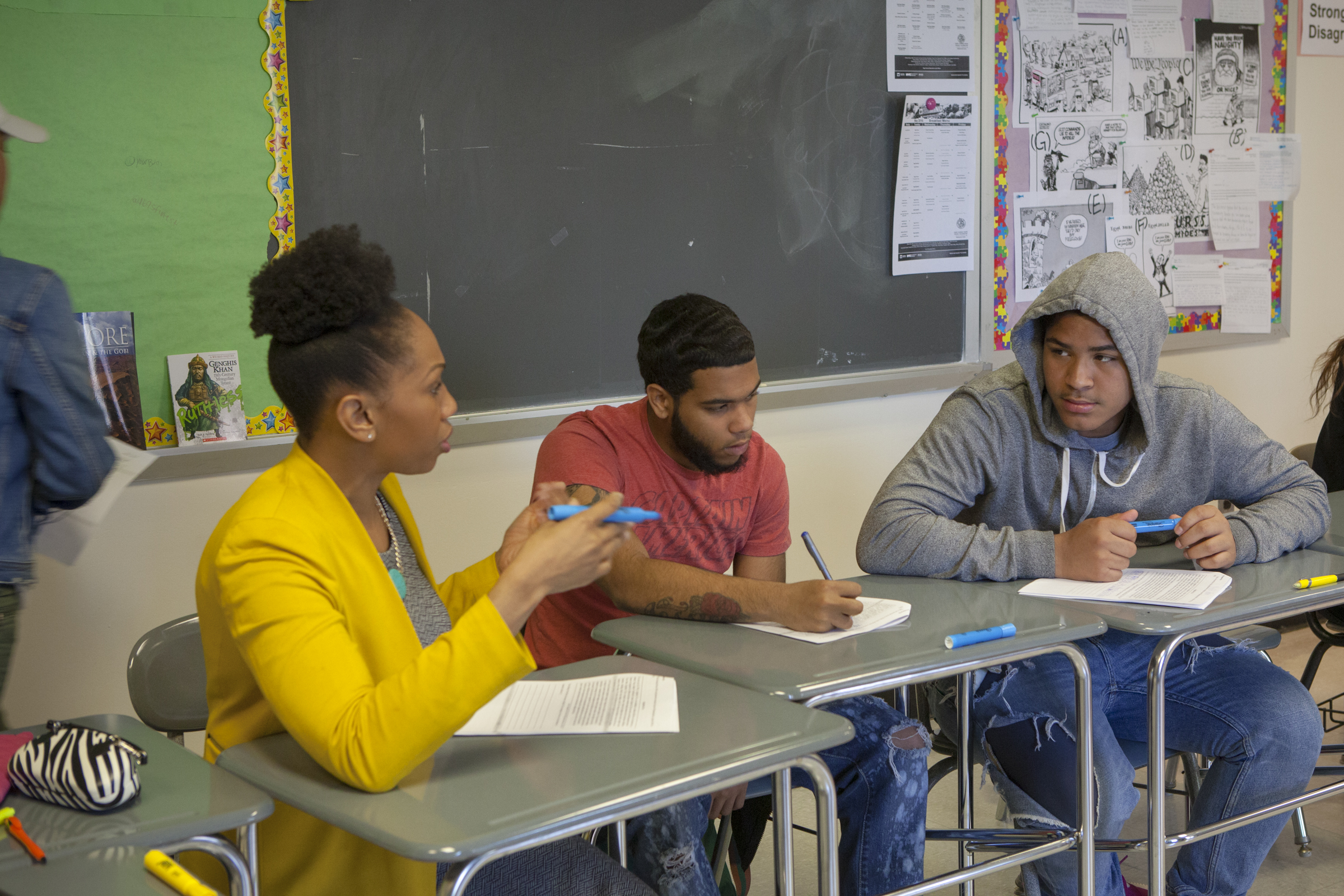 On the precipice of a potential teacher strike initiated by the Minneapolis Federation of Teachers, one issue lurks in the background–impending layoffs that will disproportionately affect teachers of color. As we near the Minneapolis Public Schools (MPS) budget tie out on March 4th, principals will turn in their budgets and decide which teachers need to be cut. Because of the way layoffs are currently structured, and because 30% of the most recent teacher hires are people of color, seniority-based layoffs will disproportionately impact them. In a district where up to 70% are students of color, and only 20% of its teachers are teachers of color, we cannot afford to lose any more teachers of color.
Before I became the Executive Director of Educators for Excellence-Minnesota and a member of the Richfield Public Schools board, I spent seven years as a classroom teacher in Minneapolis Public Schools. As a woman of color, I have been in the position that many teachers of color will find themselves in a few short days.
In my first year teaching at Emerson Spanish Immersion, I was excessed. My principal came to me and told me that I may not have a job the next year. It wasn't because I was a bad teacher, and it wasn't because I wasn't respected by my colleagues or school leadership. My position was on the chopping block because of factors outside of my control. Namely, declining enrollment meant that my school would have to let go of teachers. Due to the way layoffs are structured, the newest hires are the first to be excessed. I spent the next few months worried that I may not be able to return to the kids, the other teachers, and the building that I had come to love.
I was fortunate that I was re-hired for my position and spent five more great years at Emerson. However, I moved on to Folwell Performing Arts as a math coach. It was there I learned how difficult it could be to work in an environment with teachers who treat their colleagues of color with disrespect. Even though I served as a union steward, I also found myself in a position many teachers of color find themselves in–feeling unprotected by their union.
Fast forward to all these years later. It is on the union leadership and MPS administration to prove that they really want to protect teachers of color right now. The union must act in the best interest of educators of color, not only in word but also in action.
While MFT59 claims that they wish to prioritize teachers of color in their bargaining contract demands, the truth is that a Memorandum of Agreement to protect teachers has been on the table for months, and it is imperative that both parties sign it now.
There is no need to use this MOA as a bargaining chip. The union and the district must stop pointing fingers and sign the MOA. Let's not run down the clock on the livelihoods of our educators or the education of our children. 
As a woman of color, a former educator, a current school board member, and a leader of an education equity organization, I call on the Minneapolis Federation of Teachers and the Minneapolis Public Schools Administration to pass the Teachers of Color MOA. 
How you can take action
Putting anti-racist values into practice means agreeing on a concrete policy solution to protect teachers of color, and there's a concrete way to do it!
If you haven't already, please take one minute to remind the district and union leaders that now is the time to protect teachers of color.
For a recent report about what's at stake, check out this article or watch this 2-minute segment from KARE 11. 
---
Currently Reading
Colleagues, time is running out to protect teachers of color