Since she was a child, Liz Haela knew she wanted to be a journalist reporting on the Middle East as a homage to her heritage. With her mind set on the future, she put herself through college to this inevitable destiny. It was only once she became a journalist she realized this was just the first step in a long career path. When she finally became a middle school teacher in New York City, she knew this was the perfect way to combine her passion for writing and giving back.

But her destiny comes at a heavy price.
"I feel extremely fulfilled without feeling valued," she says. "In order to be an effective teacher, you have to go above and beyond to be your best for each and every individual student." Yet, as teachers nationwide know, those extra hours don't always translate to a salary that meets their long-term needs.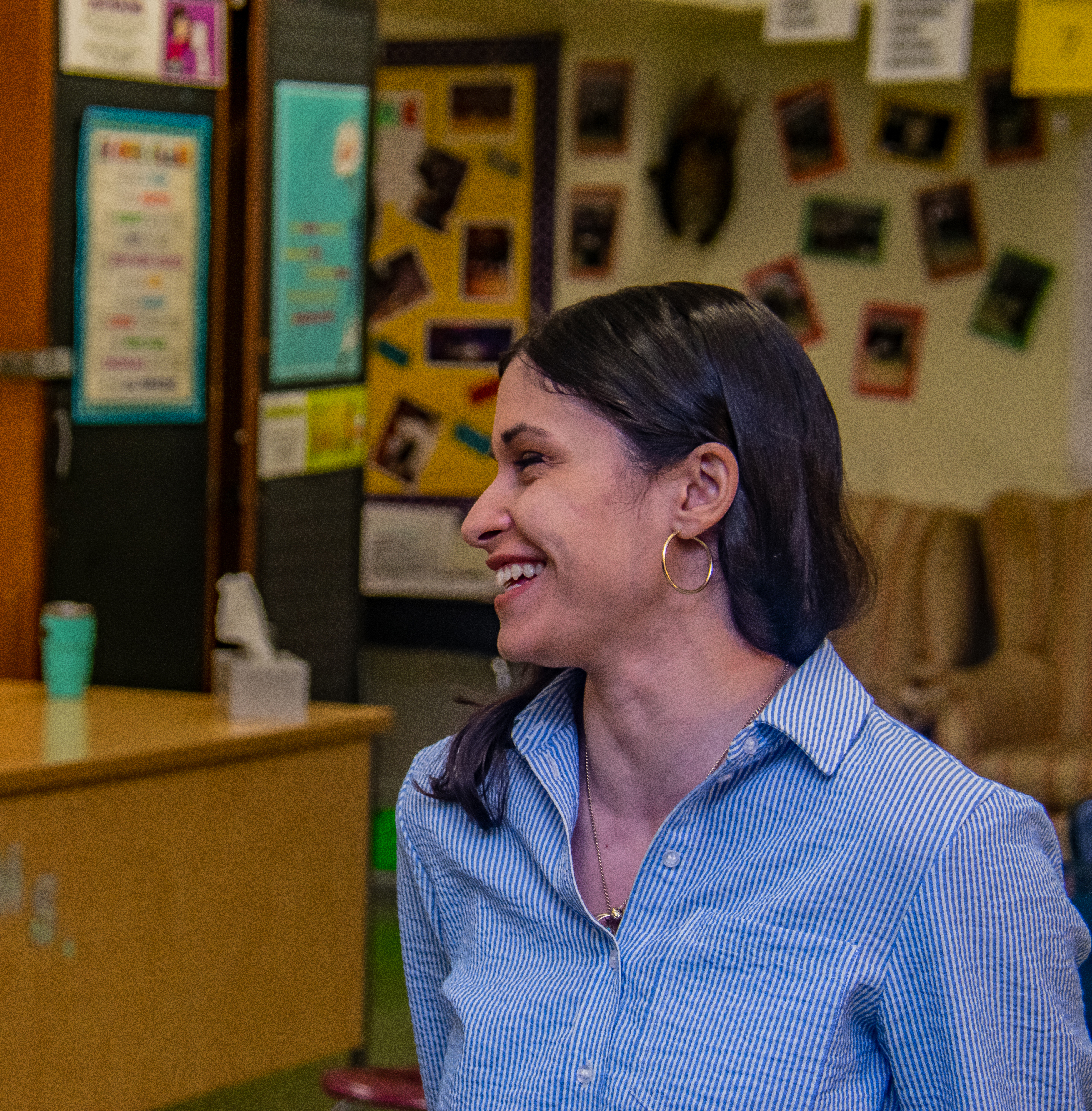 So, it's no surprise that E4E's 2020 Voices from the Classroom: A Survey of America's Educators found that improving pay is top of mind for teachers nationwide, and that, alarmingly, more than two-thirds of teachers report having had to work a second job, with 31% doing so now.  
Furthermore, around four out of five teachers support financial incentives to reward their colleagues for exhibiting outstanding performance or teaching in hard-to-staff schools, specializing hard-to-staff subjects, and taking on leadership positions. Unfortunately, these opportunities can be few and far between, and don't exist for everyone.
Yet for Liz, as the director of the debate club at her school, she not only gets paid for the extra hours she works with her students, but the club provides a space for her students where they can continue to develop their worldview. Extracurriculars like debate club, she agrees, can be a win-win for both parties: opportunities that develop students' academic and social-emotional skills that are also a paid leadership role for teachers ultimately benefit both in the long term.
And because of the advocacy of E4E teachers like Liz, her Bronx colleagues in historically disadvantaged schools or in hard-to-staff subjects can earn an additional $7,500 each year.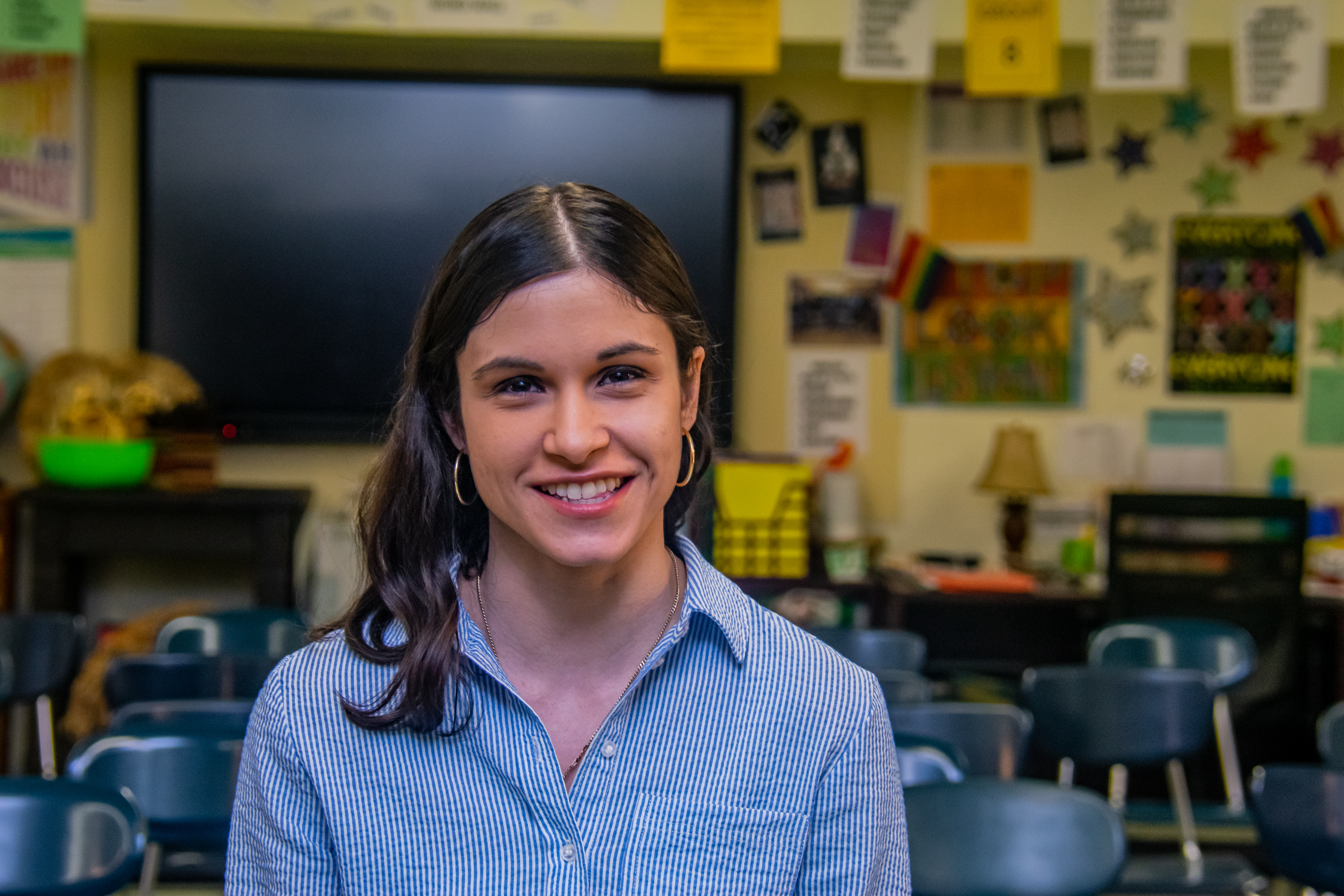 Though, as Liz points out, financial incentives around performance and working in high-needs schools must be allocated with equity in mind. "Every school culture and administration is unique beyond academic outcomes and demographics. If your environment doesn't value you or allow you to develop into your best self as a teacher, you might not be fairly compensated. That's where pay equity is essential."
Ultimately, when Voices from the Classroom asked teachers what would most motivate them to stay in teaching for the rest of their career, 63% said earning a higher salary, and 60% would consider leaving the profession altogether for a higher paying job. 
"Teachers should be able to work and give their career their all without ever having second thoughts of leaving because of the well-being of their family or their quality of life." -Liz Haela, #E4ENY member on compensation 
"My colleagues and I face a reality where we laugh and shrug off the thought of buying a house," Liz says. "And we need to recognize that some teachers may be the sole providers for their families, and others are always thinking of their financial security for the sake of their families and futures, which could lead them to leave the profession altogether."
Teacher compensation is a puzzle with many unique pieces to find solutions. Although there are different approaches to improving pay in the profession — it is clear that more needs to be done to retain and recruit top and diverse talent. 

As Liz says, "Teachers should be able to work and give their career their all without ever having second thoughts of leaving because of the well-being of their family or their quality of life."
Share Liz's story on Facebook and Twitter!