February 5, 2020
Chalk Talk: Dr. Judith Angeles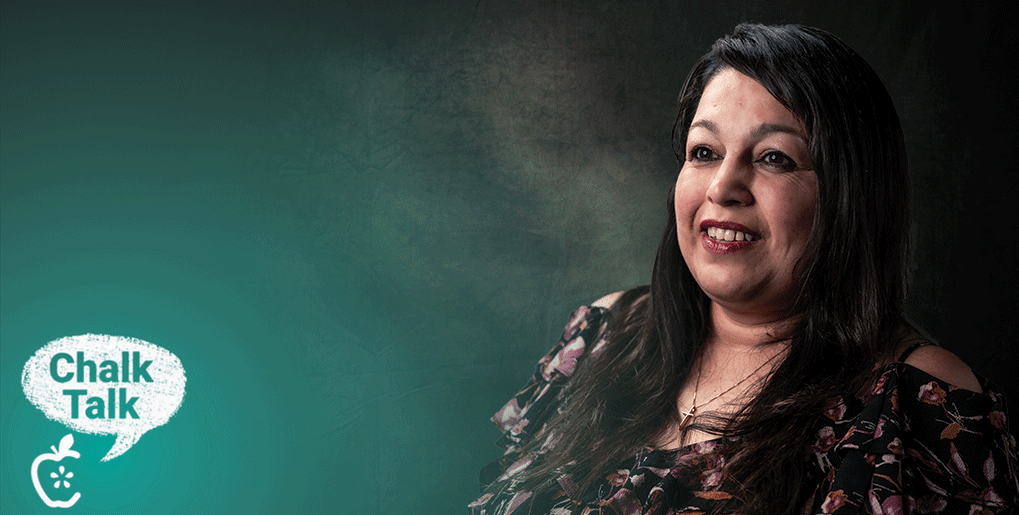 Even though she's been at it for 25 years, serving as a school coordinator, kindergarten teacher, and holding union and school leadership positions in Los Angeles, Dr. Judith Angeles wasn't always an educator.
"My first job was when I was just a little girl, when my family and I migrated from farm to farm working in the fields in the San Joaquin Valley in central California, and as far north as Washington state during the summer months. Through it all I dreamed of a career of helping others, wanting to be a medical heart surgeon. But it wasn't until my sister suggested teaching that I found more than the means to give back to my community. I found a calling."
Judith is willing to do whatever it takes, both in and outside the classroom, to give her students a shot to live out their dreams, too. And as a veteran teacher and her school's co-representative in the United Teachers of Los Angeles (UTLA), she knows unions are a powerful lever to bring about the changes her students and colleagues need.
"Our union leaders act as our spokespeople, fighting for us in policy battles that shape our careers, how we support our families, and most importantly, the education we provide our students. So it's critical that when they're fighting, they're fighting for what we believe in. And that means doing the hard work of learning what we – the experts in the classroom – need to best serve our students and lead successful careers."
"It's critical that when union leaders are fighting for us, they're fighting for what we believe in." -Dr. Judith Angeles, E4E-LA member
But that's a lot harder than it sounds. "Many of the people leading our unions have been out of the classroom for so long, which can make them detached from the realities that we teachers face every day. But rather than frequently ask our opinion for what we need, they only become really visible when they need us, like for our strike last year or when they ask us to distribute leaflets for their reelection campaign. I just don't think they're always listening to us as much as they could."
Judith wanted to give teachers a chance to be heard in their union and beyond, so she joined E4E's Teacher Advisory Group that designed and analyzed Voices from the Classroom: A Survey of America's Teachers. The nationally representative survey asked current teachers their stance on a range of education issues and classroom conditions. Like her teammates, she wasn't surprised to find out that teachers everywhere are experiencing similar problems and are looking to lead on their solutions.
And, likewise, she wasn't surprised that the survey found that only 37% of teachers feel greatly heard in their union. "This is something that teachers feel everywhere, and while unions across the country are starting to do a better job representing for their members, they need to do outreach on our needs and policy stances early and often. Maybe they should start by taking a look at our survey. But this is a two-way street. For us teachers, we need to do our part and make sure we're letting them know what we think. That means voting in our union elections, attending meetings, and letting our representatives know when we think they're doing a good job and when they need to adjust course."
#E4ELA member Dr. Judith Angeles thinks unions need to do more outreach on teachers' needs and policy stances early and often. But she says it's a two-way street, teachers also need to do their part through engaging in elections and more.
So take a moment to think about what you can do to make your union more democratic and better advocate for your students and colleagues. And for some ideas, check out the Voices from the Classroom results.
Spread the Word
Currently Reading
Chalk Talk: Dr. Judith Angeles