September 21, 2016
An unexpected path
Sarah Zuckerman • Executive Director, E4E-Boston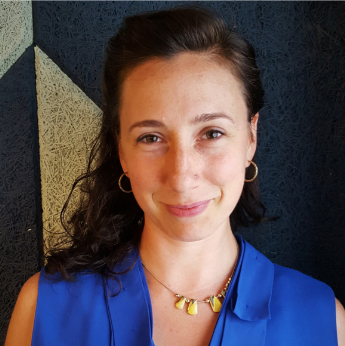 "
I never intended to work in advocacy. In fact, when I started teaching in 2002, my assigned mentor told me what I am sure you have heard from countless others. Administrators and policies would come and go, so she advised me to close my classroom door and ignore the politics outsides my classroom.
I wish I could have. But as the years passed, it became clear to me that the politics and policies outside my classroom dramatically impacted my students. And, as I began to learn more about how education policies were developed and implemented, I found that time and again, the perspective and expertise missing from the process was that of classroom educators. I realized that if things were going to get better, teachers would have to focus both on our classrooms, while also working together for the systemic improvements that would better serve our students.
I found that time and again, the perspective and expertise missing from the process was that of classroom educators.
After 10 years of teaching and working on policy as a teacher, I began working on teacher advocacy issues full time, as the national director of the America Achieves Fellowship for Teachers and Principals. I am incredibly excited to be joining the E4E-Boston community, through which teachers will identify and lead on the issues that they want to take on, and our role is to ensure teachers have the supports they need to be successful in their advocacy work.
There is no shortage of need. Here in Boston, while there are strong partners focused on improving outcomes for students through supporting and elevating teachers, I have yet to meet a teacher who has told me that there is enough teacher voice. We are excited to roll up our sleeves, join in with you and be part of the solution.
While part of me will always miss the classroom, I have found it incredibly rewarding to have the opportunity to amplify the voices of educators to shape our schools and profession for the better. Encouraging and supporting teachers to open their classroom doors and to work together on the issues impacting them and their students is an important step in our development of the profession, and a critical one as we all work hard to honor our students.
If you're a Boston teacher, I invite you to join us for our Back-to-School kickoff event from 5:30-7:30 p.m. on Monday, Sept. 26. RSVP here, and feel free to invite your colleagues!
At this event we'll be:
Networking about inspiring pedagogy,

Sharing a training on how to move groups of people through the nuance of an issue and on to action,

Digging into opportunities to better support students in Boston.
Drinks and dinner are on us!
"
---