How the Local Control Funding Formula Helps Students
November 2015
As teachers, we know that funding and resource allocation has a huge impact on traditionally underserved students. The Local Control Funding Formula (LCFF), one of California Governor Brown's signature initiatives, directs extra funds to schools serving students learning to speak English, from low-income families, or living in foster care. When the state introduced LCFF in 2013, it expected to gradually increase implementation by 2020. The goal is to improve academic outcomes by giving districts and schools additional funding and spending flexibility.
First, districts receive additional dollars for each student who is an English Language Learner, living in poverty or in foster care. Second, when these students comprise more than 55 percent of a district's student population, the district receives further funding. Under the LCFF, districts are granted greater flexibility to spend these additional funds to improve outcomes of the students who are generating those dollars.
While districts now have the power to spend money more flexibly to benefit students with the greatest needs, all stakeholders, including parents, teachers, and students must be involved in the funding process to ensure the money is spent effectively.
What funding looked like before with California's categorical system, and now with the Local Control Funding Formula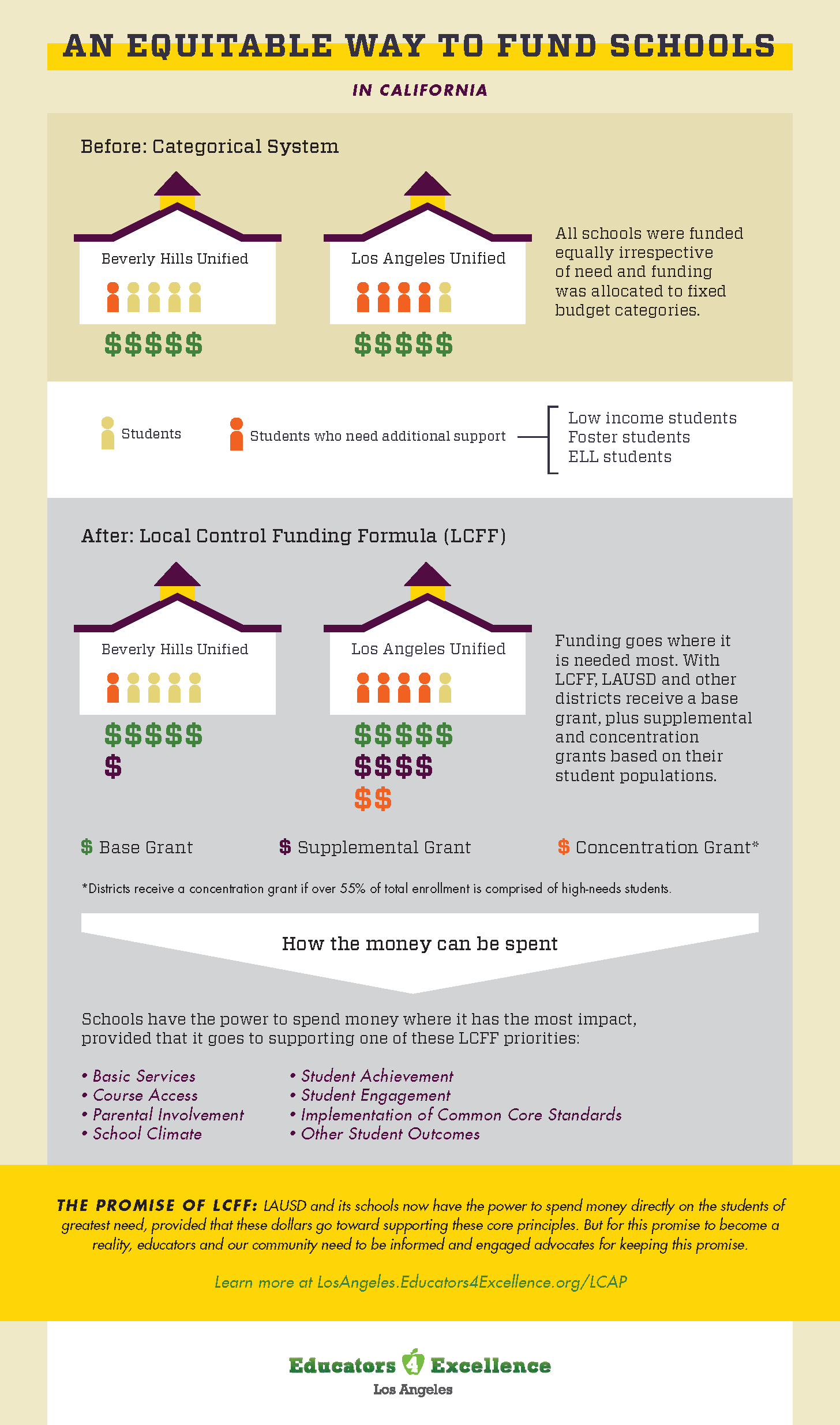 Educators for Excellence-Los Angeles also called on teachers to weigh in on how schools and districts should be spending these dollars to ensure that our most vulnerable students are receiving the supports, interventions, and resources that they need and deserve.