Top 9 reasons why the Every Student Succeeds Act is good for both teachers and students
By Freeda Prillis
*This post has been updated.
On Wednesday, the House overwhelmingly passed the Every Student Succeeds Act, a bill that will reauthorize the Elementary and Secondary Education Act (ESEA), our nation's primary federal PreK-12 education law. As part of a team of Educators 4 Excellence teachers who spelled out priorities for a rewrite of the law in a memo earlier this fall and shared them with our Congressional leaders, I'm pleased to see that many parts of this bill have the potential to positively impact classrooms.
As the Senate prepares to vote on the bill as early as next week, here are nine reasons this bill is good for both teachers and students: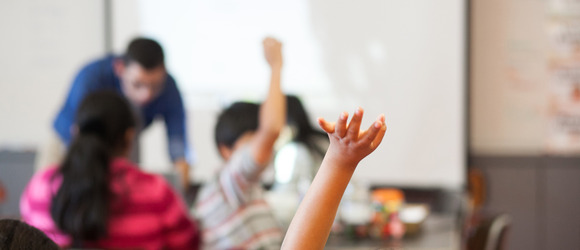 The bill avoids the provision for Title I portability. It does allow for some pilot sites, but does not allow any school to receive less funding. This means that schools with high poverty levels will continue to receive funds they need to level the playing field: a win for both teachers and students.
Reading and math testing is maintained annually for grades 3-8, and once for high school. States may create an opt out policy, but they must have a 95% overall participation rate so that both achievement gaps and beating the odds schools will be exposed.
The Act allows the Secretary to set up an innovative assessment pilot under which states could apply to develop "Innovative assessment systems," which can include competency-based, performance-based, and other types of assessments that allow students to demonstrate mastery or proficiency. This will help teachers be able to assess students in more than one way.
The bill requires states to identify and take action in the bottom 5 percent of schools, and schools where less than two-thirds of kids graduate; requiring states to identify and take action in schools that aren't closing the achievement gap between poor and minority students and their peers. This is a clear win for students who are traditional underserved.
Funds can be used to support peer-led, evidence-based professional development. Title II permits funds to be used for effective teachers to develop and lead evidence-based professional development for their peers, promoting teacher leadership.
Teacher career pathways are supported through this bill. Title II allows for the development of career opportunities and advancement initiatives that promote professional growth and emphasize multiple career paths, such as instructional coaching and mentoring. This includes hybrid roles that allow instructional coaching and mentoring while remaining in the classroom. A clear win for teacher leaders!
The bill contains measures for teacher recruitment and retention. Title II permits strategies that provide differential pay, or other incentives, to recruit and retain teachers in high-need academic subjects and teachers, principals, or other school leaders, in low-income schools and school districts, which may include performance-based pay systems.
The bill requires aligned standards, which is a win-win for college- and career-bound students alike. States are required to adopt challenging statewide academic content standards and statewide academic achievement standards that apply to all public schools. These standards must be aligned with entrance requirements for credit-bearing coursework in the public higher education system in the state, as well as with relevant career and technical education standards.
Schools must report other important indicators of  educational equity in addition to academic achievement data, including attendance, behavior, AP enrollment, and pre-K enrollment.
Overall, the most exciting reason why teachers should support the ESSA is because it reflects teacher recommendations from across the U.S.!
Learn more here about what fellow teachers and I have called for in the ESEA reauthorization bill.
Freeda Prillis is a first grade teacher at the Agassiz School for the Fine and Performing Arts in Chicago, Illinois, a 2015 Hope Street Group National Teacher Fellow, a Nationally Board Certified Teacher and an Educators 4 Excellence-Chicago member.