To celebrate Teacher Appreciation Month, E4E is shining a spotlight on excellent educators and the amazing work they do on behalf of their students. Today, we're recognizing Ashley Bonet, a middle school teacher who is passionate about developing a STEM program for her K-8 school.
Every night since their school building closed, students in Hartford, CT, have tuned in to watch their teachers read aloud to them via Twitter. Now totaling more than 70 videos and tens of thousands of views, the entire staff at Kennelly School is taking turns to keep up the nightly routine and help students stay engaged during distance learning.
E4E-Connecticut member Ashley Bonet came up with the read-aloud idea after seeing an online post about a teacher in Wuhan, China. Her colleagues have chosen to read short stories in English and Spanish, poems, and more. She says it's one way to help maintain student relationships during a time when in-person connections aren't possible.
Night 4- Kennelly families- Even if we can't be together in the HIVE, we can stay connected through our of literacy! #BeTheChange @HartfordSuper @Hartford_Public @NBCConnecticut
and now for Part 2 read by our very own Mrs. Bonet pic.twitter.com/8JgYrFvYij

— Kennelly School (@kennelly_school) March 16, 2020
As a 7th and 8th grade STEM teacher, Ashley is passionate about developing real-world engagement opportunities and community partnerships for her students. She advocated for creating her STEM position after noticing students needed more hands-on, problem-focused learning opportunities. Now, as she works to infuse STEM into the schoolwide curriculum, she looks for ways that students can develop solutions to real-world problems. 
Earlier in the school year, many of her students had family members who were directly affected by the earthquakes in Puerto Rico. In response, Ashley developed a natural disaster resistance unit, and her students designed prototypes for structures that could protect against natural disasters. "Their interest in this project was amazing," Ashley said. "It hit home because they felt so connected to the problem."
Ashley is also a committed advocate for teacher voice in district policies, and works toward equity across the district as a candidate for her union's area coordinator as part of the Hartford Teachers Together slate. And as educators continue to go above and beyond for their students during such a stressful time, she encourages them to take time for self-care, too. 
"Reflect on how you can be energized, so that you can show up for your students. If you can't take care of yourself, you can't take care of them!" - #E4ECT member Ashley Bonet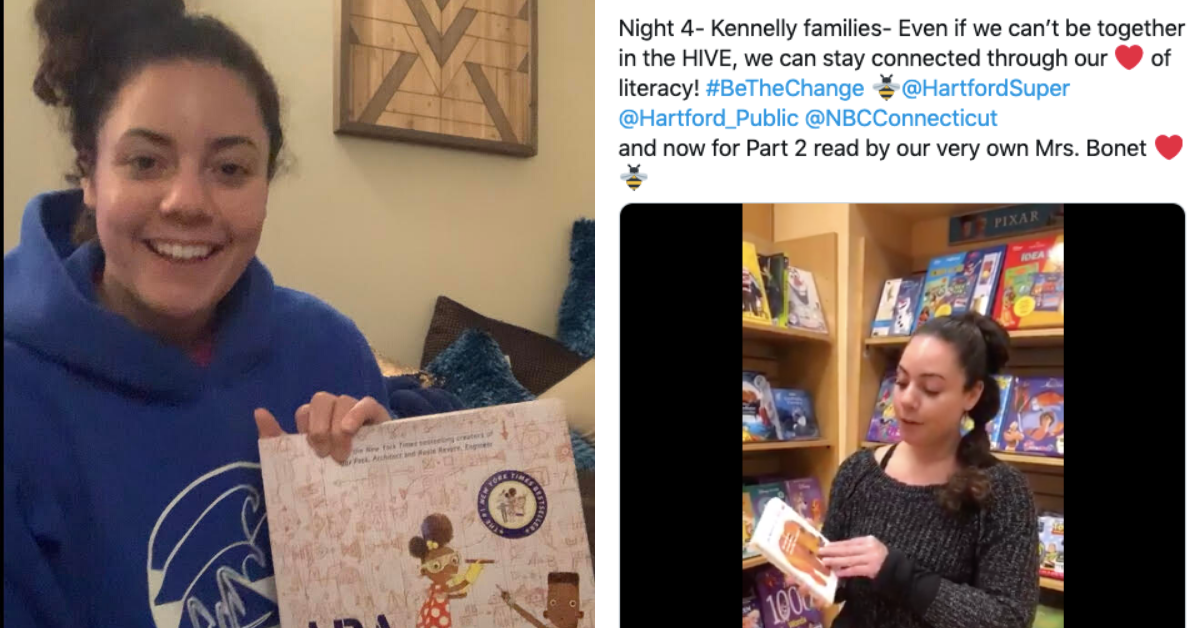 This year, honoring teachers is more important than ever. Click here to see hundreds of messages of appreciation, and join us in lifting teachers up during Teacher Appreciation Month!