A week isn't enough to celebrate the dedication and work of educators. That's why Educators for Excellence turns each May into Teacher Appreciation Month. It's not only a chance to recognize the incredible work our educators are doing, but also an opportunity to ensure their voices are heard on the issues that matter to them.

Here are eight must-read articles written by E4E members who aren't afraid to speak truth to power and ensure that teachers' voices are heard.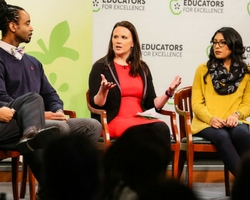 by Teresa Fenske, E4E-Minnesota Member
Elementary school teacher Teresa Fenske writes about how if we really want to make schools safe, we must advocate for policies that supports educators in their efforts to serve all students and families.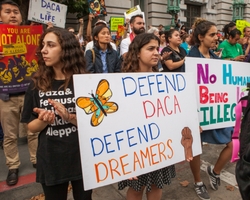 by Ilona Nanay, E4E-New York Member
High school history teacher Ilona Nanay tells lawmakers that by not passing the New York DREAM Act, it feels like they have decided that some of her school's graduates do not deserve the opportunity to achieve their dreams.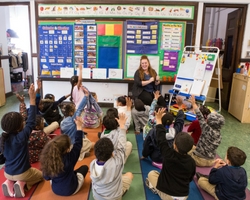 by Nina Leuzzi, E4E-Boston Member
Pre-kindergarten teacher Nina Leuzzi writes about how we must to be willing to embrace solutions that will truly transform all schools into welcoming and inclusive institutions that keep students safe, treat them equitably, and uphold their civil rights.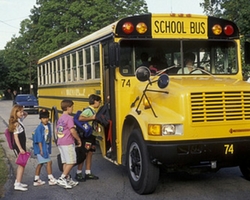 by Magdalena Pagan, E4E-Chicago Member
School administrator Magdalena Pagan says that Donald Trump is wrong if he thinks giving educators guns will make schools safer. She shares her experience as an educator on Chicago's West Side, where she's seen first-hand that violence begets violence, especially when we don't address its root causes.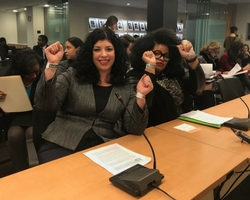 by Tianitha Alston, E4E-New York Member
Second-grade teacher Tianitha Alston writes powerfully about how politicians in Washington are dishonestly blaming school shootings on federal discipline guidance that helps public schools address discipline without discriminating.
by Carol Gale, E4E-Connecticut Member
Social studies teacher Carol Gale writes how inequitable state funding deprives students of true educational opportunity. She also offers four ideas that would help deliver the educational excellence we seek.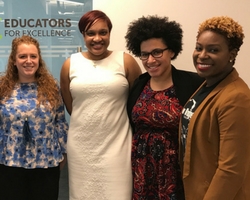 by Charise Powell, E4E-Minnesota Member
Fourth grade teacher Charise Powell shares her experience meeting with Secretary of Education Betsy DeVos to discuss the intersection between race and discipline practices.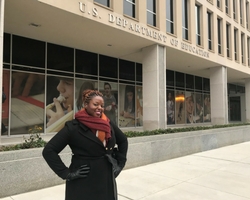 by Tynisha Jointer, E4E-Chicago Member
School-based social worker Tynisha Jointer writes about how punitive discipline practices impact students both in the short and long term. She also shares her experience meeting with officials from the U.S. Department of Education's Office for Civil Rights.