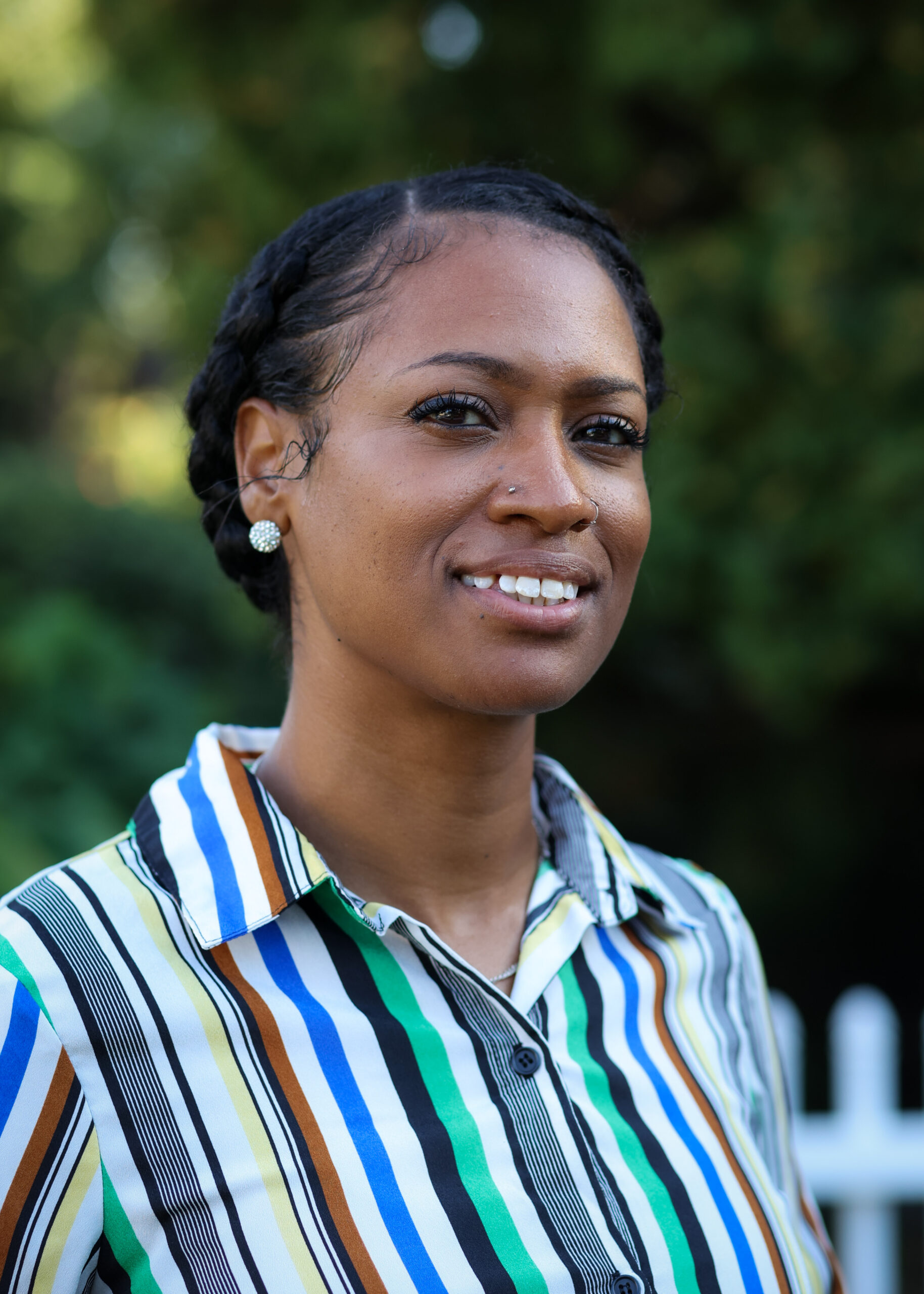 Nafeesah has worked to inspire and transform schools since entering the classroom eight years ago.
She attended San Francisco State University, where she received a Bachelor of Arts degree in psychology, but is also where the'Black Studies Department confirmed and affirmed her love and pride for Black culture. From the way the Black Studies professors taught to the content of their lessons, she basked in the light of their brilliance. She used to think she wanted to be like them when she grew up! Nafeesah wanted to teach and heal Black youth from intellectual, cultural and spiritual deprivation the way the professors did for her.
For the past eight years Nafeesah Muhammad has served Minneapolis Public Schools as a high school English teacher. While teaching at North High School (2014- 2019) and the high school formerly known as Patrick Henry High School (2019-2022) she prepared scholars for their future college and careers through culturally responsive, problem-based, experiential learning.
Nafeesah has been a proud E4E and union member since 2016. She worked with E4E organizers early in her career to bring more awareness to the ways in which stress, lack of resources, violence, and prolonged exposure to trauma, all present tremendous challenges in creating community and/or social change through trauma-informed teaching. This has been her foundational approach to education, professional development and community engagement. As an E4E member she ran with a slate of other student-centered teacher leaders, organized union members around transformative contract language and led innovative summer professional development that secured equitable pay for over 50 educators. Nafeesah is excited about her new role as Deputy Director of Campaigns.